Buta no shougayaki is one of the very popular set meals in Japan. Shougayaki means stir-fried or grilled with ginger and buta means pig in Japanese. Ginger and pork flavors go very well. It is normally served with shredded cabbage in Japan. This dish is very easy and pretty straightforward to cook. When I was a child, I asked my mother to make this dish after the sports class at school. The dish gives you a lot of energy and fulfills your stomach after workout. Also the dish pairs well with rice and miso soup. Let's try cooking this tasty pork dish!
Ingredients (2 plates):
2 thin pork shoulder roast
1 teaspoon of salt and pepper
1 tablespoon of flour
2 tablespoons of grated ginger or ginger paste
2 tablespoons of soy sauce
2 tablespoons of *mirin
2 tablespoons of sugar
1 teaspoon of vegetable oil or sesame oil
1/8 shredded cabbage
4 cherry tomatoes
*Mirin is a sweet Japanese rice wine with a lower alcohol percentage, and sweeter than Sake. -> See picture A.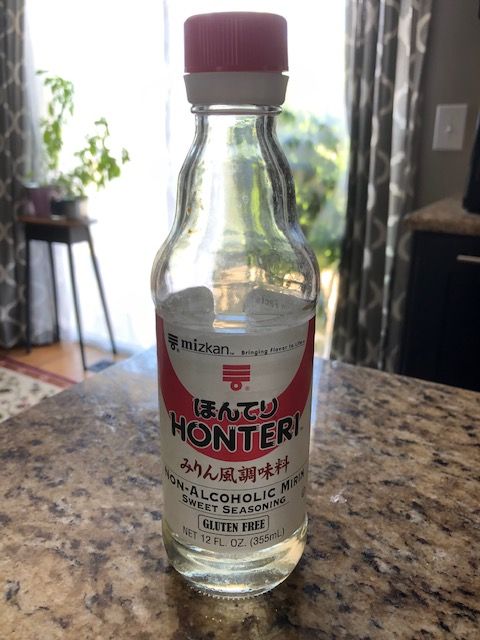 Here is how to make it at home. Cooking time is about 20 - 30 minutes.
Shred the cabbage. Cut the pork shoulder roast into about 11.4 cm (4.5 inches) long, 7.6 cm (3 inches) wide, 1.3cm (0.5 inch) thickness. Sprinkle salt and pepper, then flour on the pork. -> See picture B.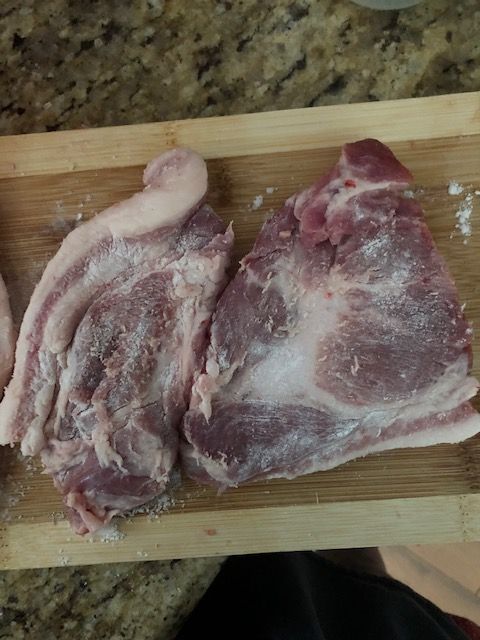 Put grated ginger or ginger paste, soy sauce, *Mirin and sugar in a small bowl. Mix thoroughly. -> See picture C.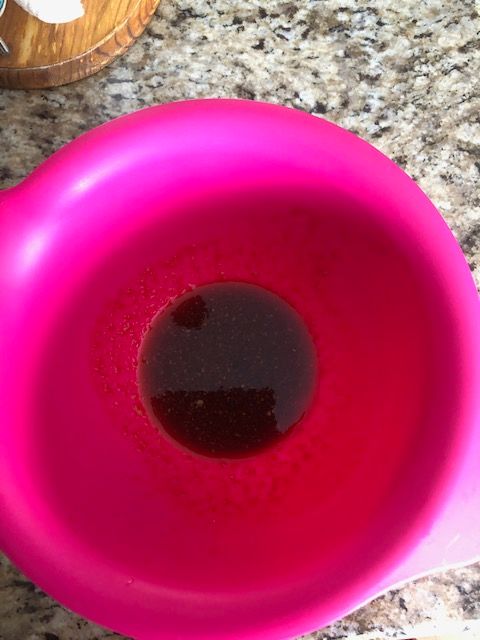 Preheat the vegetable oil or the sesame oil in a frying pan with medium heat. Put the pork shoulder roast in the frying pan and simmer with a lid. Flip over and simmer until both top and bottom sides are a little brown. Remove the lid. -> See picture D and E. (Please note that I made more than 2 servings' Buta no shougayaki this time as shown in pictures.)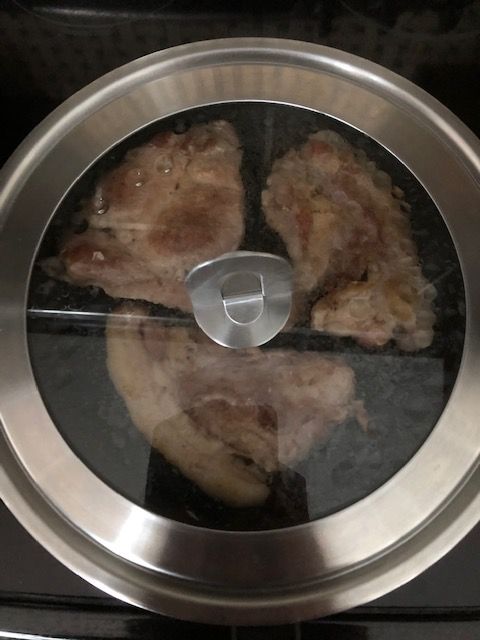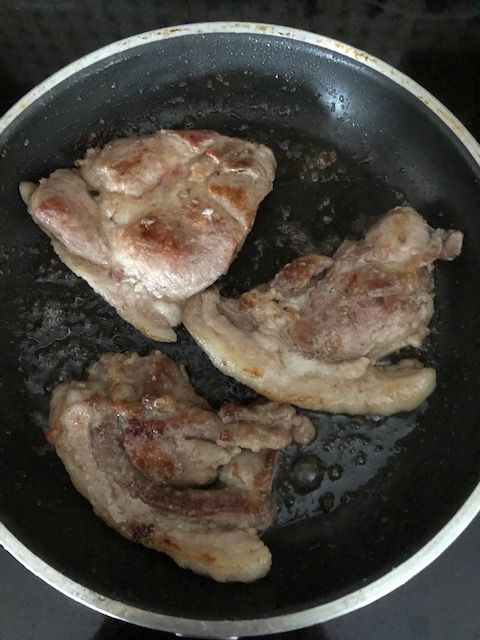 Add the sauce from step 2. into the frying pan and simmer about 3-5 minutes. Flip over the pork and simmer about 3-5 more minutes or until the sauce is shiny and thick. Remove from heat. -> See picture F and G.
(Cooking tip: Pour the sauce on the pork occasionally. Do not overheat the sauce.)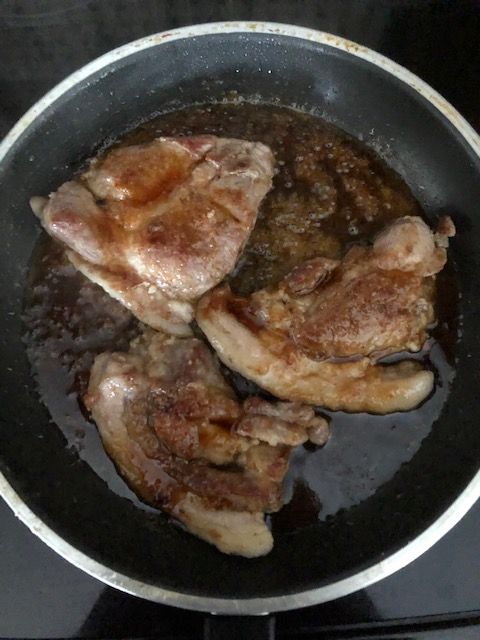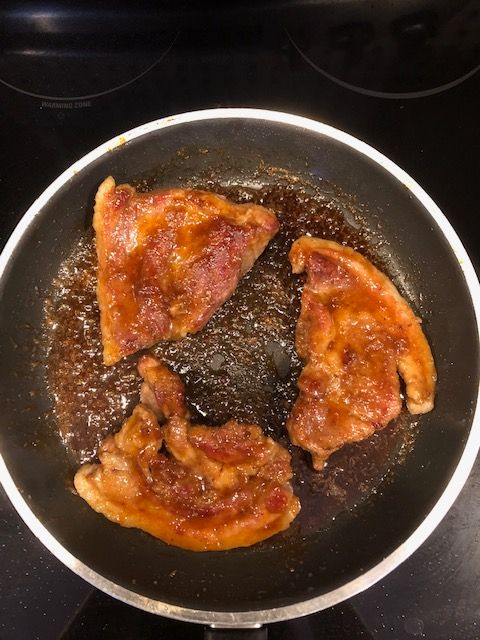 Put cherry tomatoes, shredded cabbage and Buta no shougayaki on plates. Pour the sauce on top.