This is also one of the most popular dishes in Japan. Japanese people eat this dish a lot especially in winter. Ingredients are similar to curry rice, however cream stew sauce is very different from curry. Although this is a Japanese dish, it looks like a western style meal. Children in Japan also like cream stew!
Ingredients (For 8 plates, since 1 box of cream stew sauce is for 8 people.):
2 potatoes
1 carrot
2 onions
a half crown of broccoli (if you like)
300g (0.7LBS) of chicken thigh
1 box of *Japanese cream stew sauce -> See Picture A.
1000ml (34floz) of water
100ml (3.4floz) of milk
2 tablespoons of vegetable oil
rice for 8 plates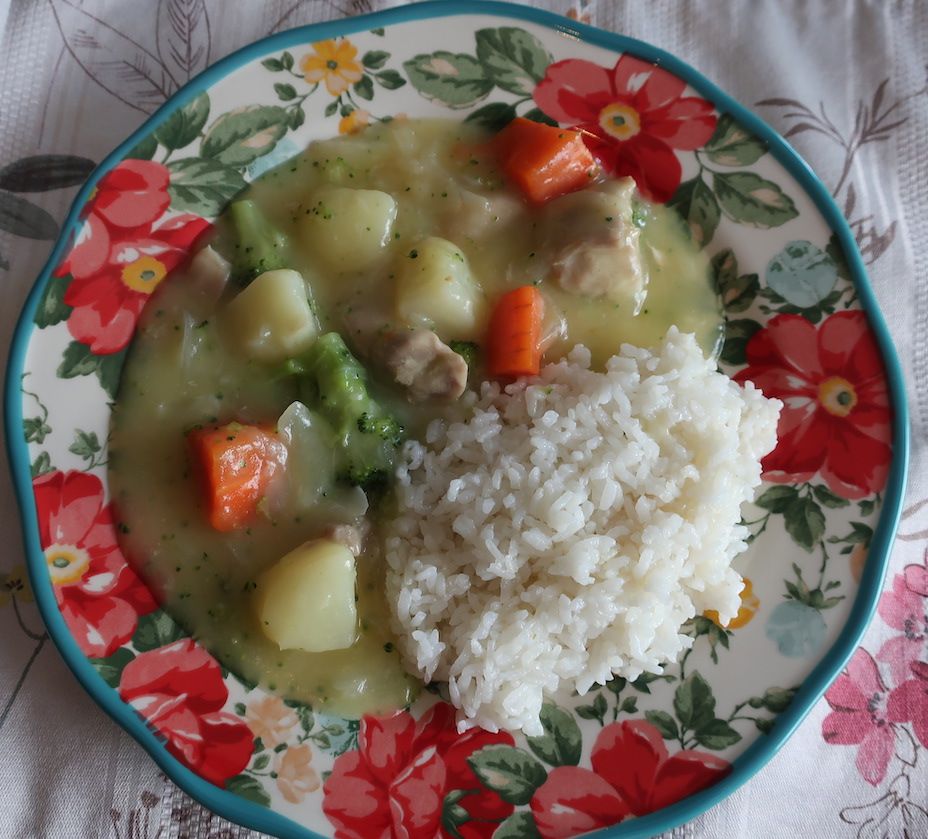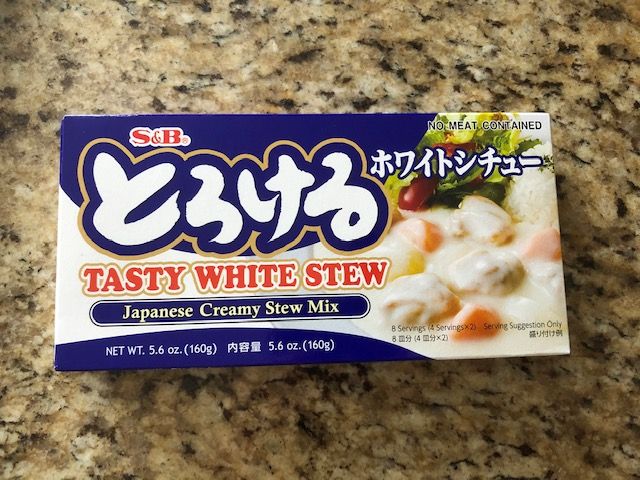 Here is how to make it at home. Cooking time is about 30 - 40 minutes.
Cut each ingredient into bite size chunks.
Preheat vegetable oil in a pot with medium heat, stir meat and vegetables (except broccoli) about 5 minutes or until the onion is little brown.
Add water and broccoli, and simmer with low to medium heat until ingredients are soft. (about 15 minutes).
Remove from heat, add *Japanese cream stew sauce and milk into the pot, and stir until dissolved.
Simmer until it thickens with low heat and stir it occasionally (about 5 minutes).
Serve over cooked rice.