Curry flavored pork sauté is popular for children in Japan. This dish matches very well with steamed rice. This dish has little teriyaki and thick rich Japanese curry flavors. I really like the combination of these flavors. This dish is super easy and quick to make at home. You can enjoy eating a very unique pork sauté with family!
If you are interested in Japanese curry flavor, check out my Japanese curry rice blog post HERE as well!
Ingredients (2 plates):
250g (0.6lbs) thin pork shoulder roast
1 clove of grated garlic
1 teaspoon of sesame oil
1/4 salad mix bag
4 cherry tomatoes
For the sauce
2 tablespoons of tomato ketchup
1 tablespoon of *Vegetable and fruit sauce
1 teaspoon of soy sauce
1 teaspoon of *Sake
1 block of *Japanese curry sauce
-> See picture A, B and C.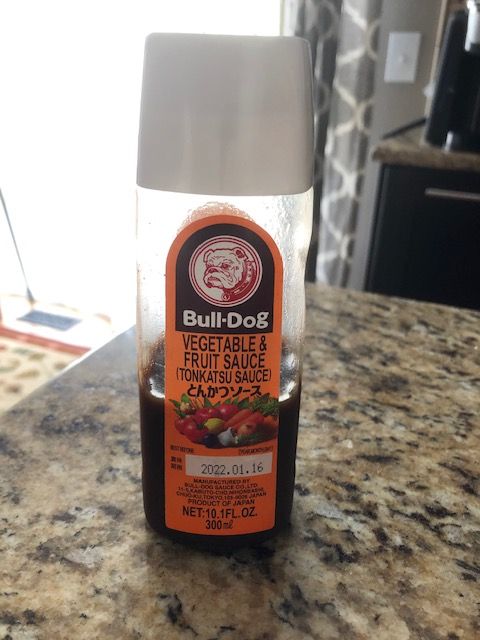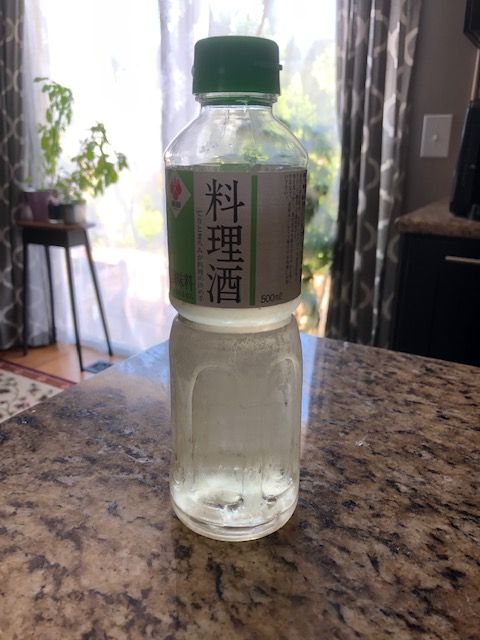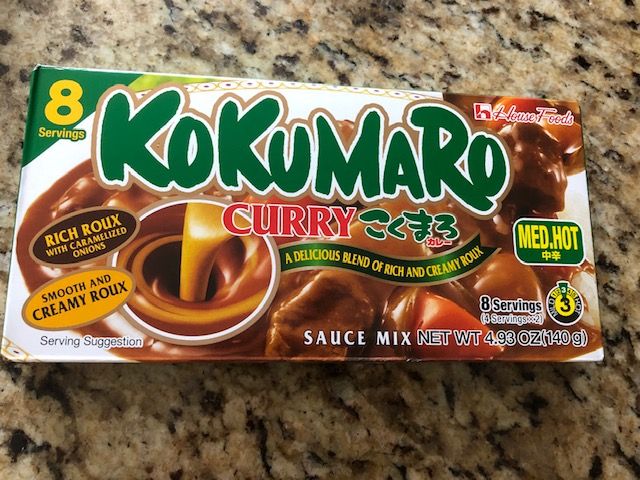 Here is how to make it at home. Cooking time is about 15 - 20 minutes.
Cut pork shoulder roast into thin and long size chunks.
Put tomato ketchup, *Vegetable and fruit sauce, soy sauce, and *Sake in a small bowl. Mix them up and add *Japanese curry sauce. -> See picture D.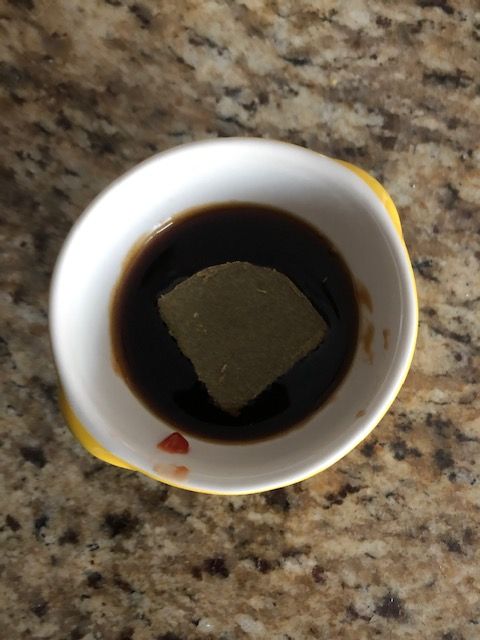 Preheat sesame oil in a frying pan with medium heat. Add pork and garlic. -> See picture E. Sauté for about 5 - 10 minutes or until the pork is a little brown.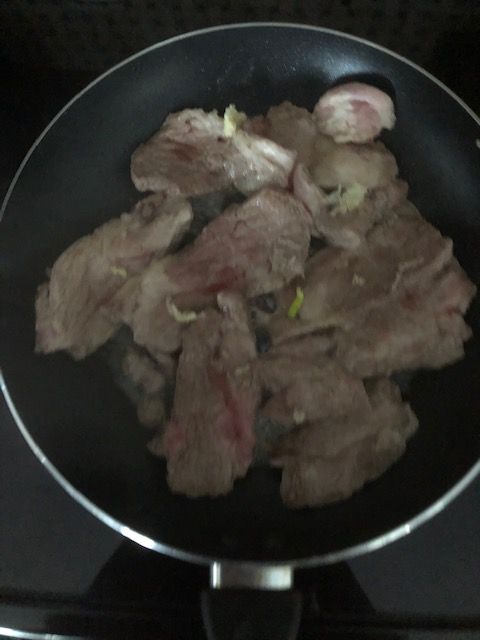 Add the sauce from step 2. in the frying pan and sauté for about 5 minutes or until the pork is fully cooked, absorbs the sauce and the curry sauce block dissolves. Remove from heat. -> See picture F.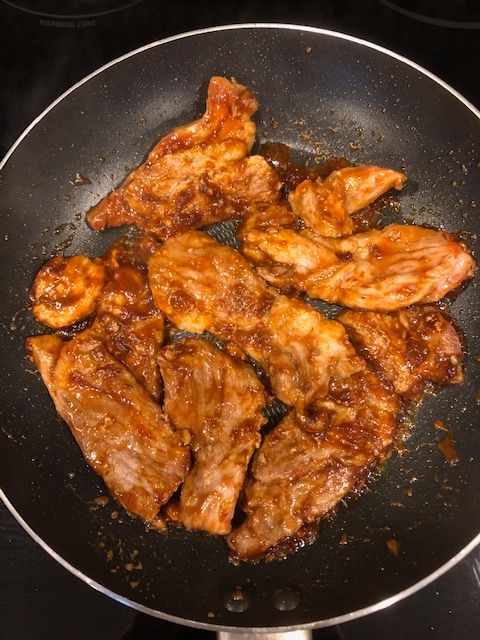 Serve salad mix, cherry tomatoes and curry pork sauté on plates.