This side dish is very easy. The combination of soy sauce and mayonnaise is fantastic. Green beans which I used are actually from my garden. It's good to eat this dish in summer when green beans are fresh. It takes only less than 10 minutes to make!
Ingredients (2 plates):
15 green beans
600 ml (20floz) of water (for boiling)
2 tablespoons of *Soy sauce
1 tablespoon of *Japanese mayonnaise
1/2 small package of *Katsuobushi
1 teaspoon of white sesame (If you like)
*Soy sauce is basically made from fermented soybeans, wheat, salt and water. It is a very famous ingredient, especially in Asia.
*Japanese mayonnaise is made of egg yolks, not whole eggs, and has a thicker texture and taste than Western mayo.
*Katsuobushi is bonito flakes.
-> See Picture A.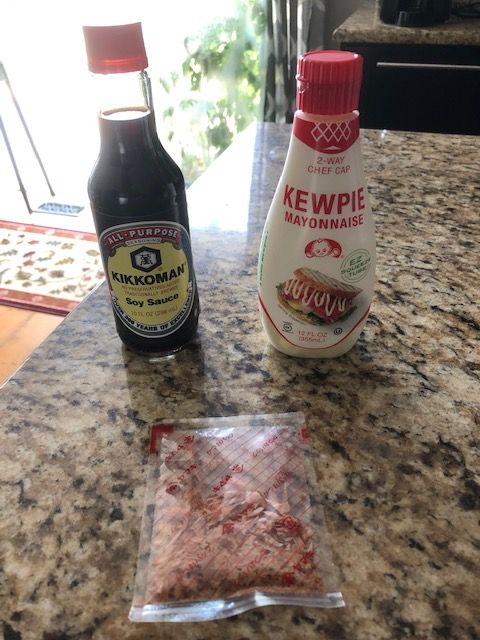 Here is how to make it at home. Cooking time is about 10 minutes.
Cut top and bottom sides of green beans into about 5mm (0.2 inch) and remove. Cut green beans into about 5cm (2 inches) length diagonally.
Boil water in a medium pot. Add the green beans and simmer for 5 minutes. Remove from heat and the boiled water. Put the green beans in cold water for 2 -3 minutes. Put the green beans in a strainer basket and remove the water very well.
Put *Soy sauce and *Japanese mayonnaise into a medium size bowl. Add the green beans and mix up very well. -> See Picture B. Add white sesame.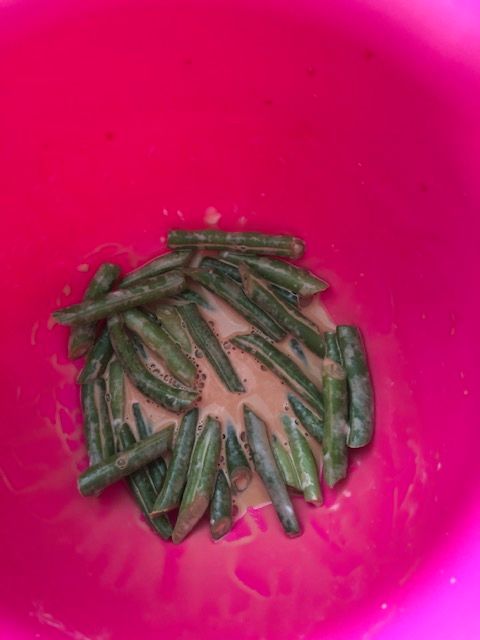 Put 3. into a small plate. Add *Katsuobushi on top.