This dish is very simple and easy. All you need to do is just preparing, marinating the chicken drumsticks, and putting them into an oven.
This dish has a very juicy texture and a tasty garlic soy sauce flavor.
It would be better to eat it with salad, soup and bread or rice.
Ingredients (2 plates):
4 chicken drumsticks
2 tablespoons of soy sauce
1 clove of garlic
1/3 teaspoon of grated ginger
1 tablespoon of *Sake
salt & pepper
*Sake is an alcoholic Japanese rice wine which is made by fermenting rice.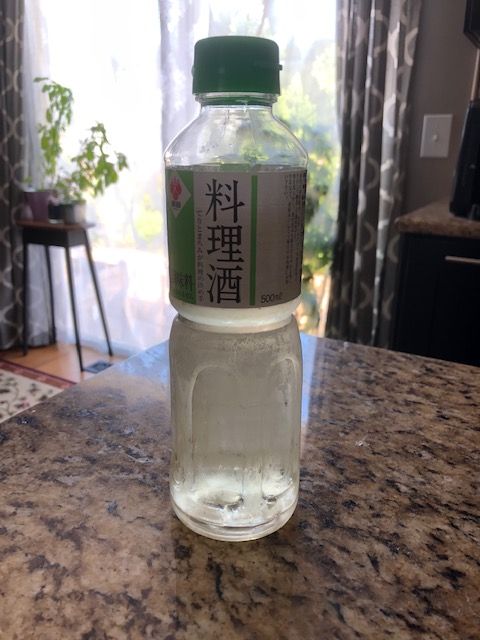 Here is how to make it at home. Cooking time is about 1 hour and 30 minutes. (Preparation: 10 minutes or less. Marinating: 30 minutes. Baking:  50 minutes.)
Cut garlic into small pieces. Poke some holes with a fork in chicken drumsticks.
Put the chicken drumsticks, soy sauce, garlic, grated ginger, and little salt & pepper into a re-sealable storage bag. Marinate the chicken drumsticks in sauce and leave it in a refrigerator for about 30 minutes.   -> See picture A.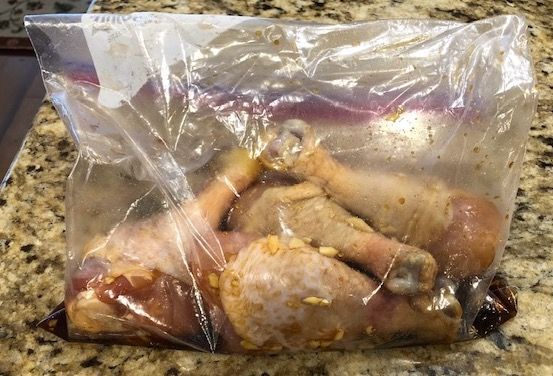 Put 2. into a glass tray. Preheat an oven to 180 degree Celsius (356 degree Fahrenheit). Bake the chicken drumsticks in the oven for about 25 minutes. Flip over the chicken drumsticks (if the oven loses the temperature, heat the oven up to 180C / 365F degrees) and bake for another 25 minutes. Remove from heat. (Cooking time depends on ovens. Please check your dish occasionally.)
Leave for about 2-3 minutes, serve the chicken drumsticks into a plate.