Gyu don is one of the most popular donburis in Japan. Gyu means cow / beef, don / donburi means a bowl of rice / a bowl in Japanese. You can see a lot of gyu don franchises in Japan. Gyu don is very popular for many salary men (Japanese white-collar workers) in Japan. Since they can stop by gyu don restaurants easily on the way back home to enjoy eating gyu don with drinks after their long hours of work.
Gyu don has a tender beef and a sweet savory flavor. I will introduce the gyu don style steak don to cook at home easily. You can eat a very unique steak with rice at home.
Ingredients (2 bowls):
180g (0.4 LBS) of sirloin steak
1 onion
1 teaspoon of vegetable oil or sesame oil
1 teaspoon of grated ginger
1 teaspoon of grated garlic
2 tablespoons of soy sauce
2 tablespoons of sugar
2 tablespoons of *Sake
Rice for 2 people.
*Sake is an alcoholic Japanese rice wine which is made by fermenting rice. -> See picture A.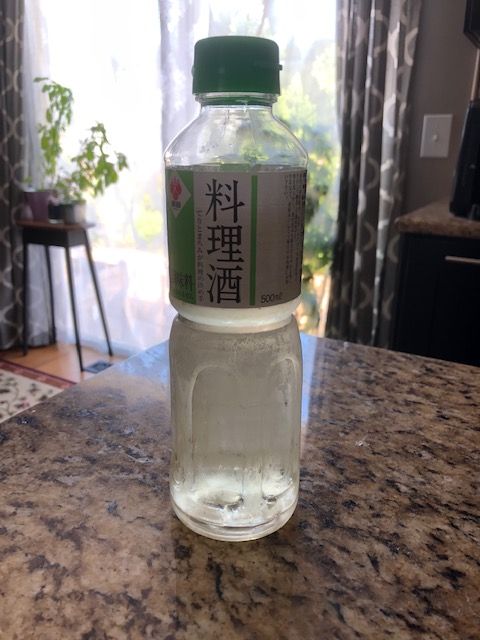 Here is how to make it at home. Cooking time is about 20- 30 minutes.
Cook rice. Meanwhile cut a sirloin steak into very thin and bite size chunks as shown in the picture. -> See picture B. Slice the onion.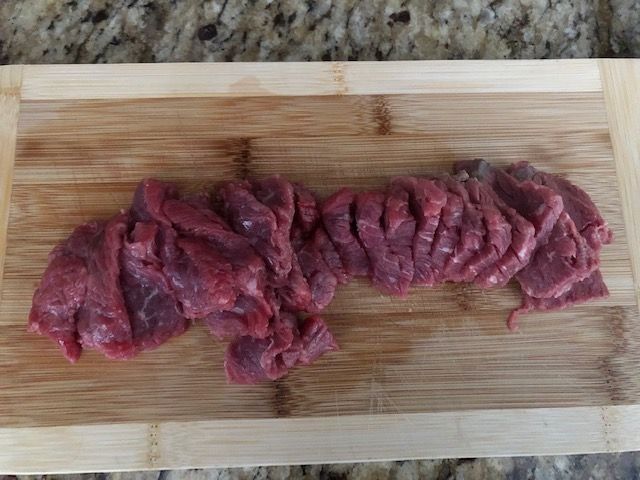 Preheat vegetable oil or sesame oil in a frying pan with medium heat. Put steaks and stir-fry for about 5-10 minutes or until steaks are a little brown. -> See picture C.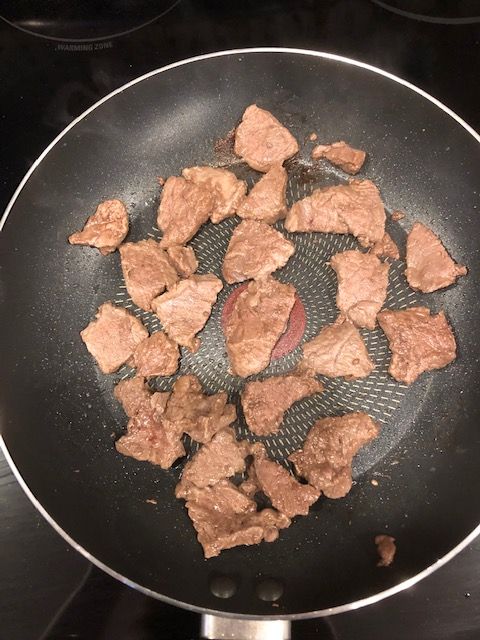 Add the onion and stir until the steaks and the onion are a little soft. -> See picture D.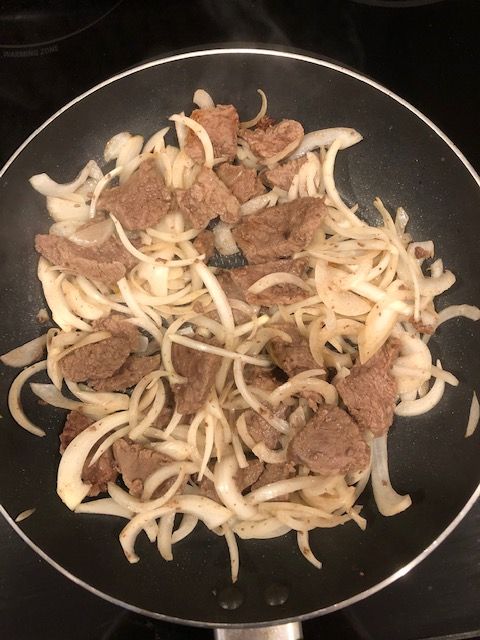 Put ginger, garlic, soy sauce, sugar, and *Sake in a small container or bowl. Mix thoroughly. -> See picture E.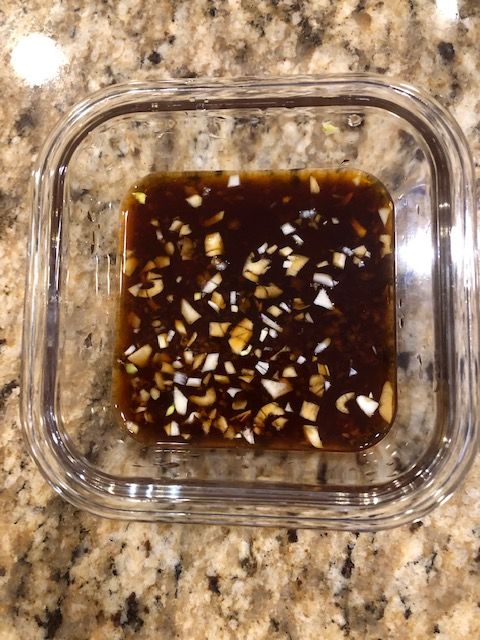 Pour the sauce from step 4. into the flying pan. -> See picture F.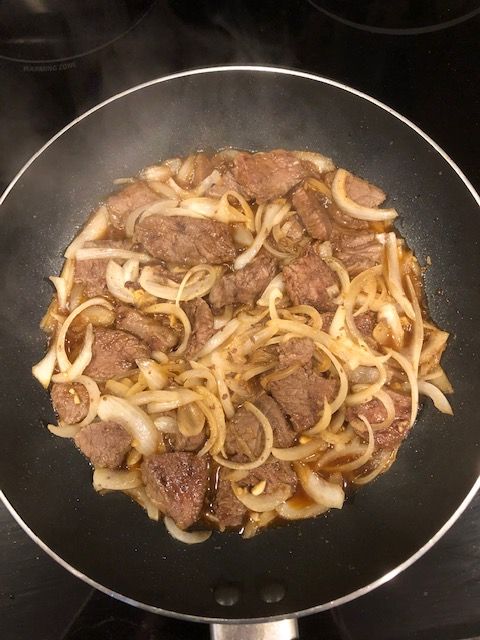 Simmer for about 3-5 minutes or until the steaks and the onion absorbed the sauce. -> See picture G.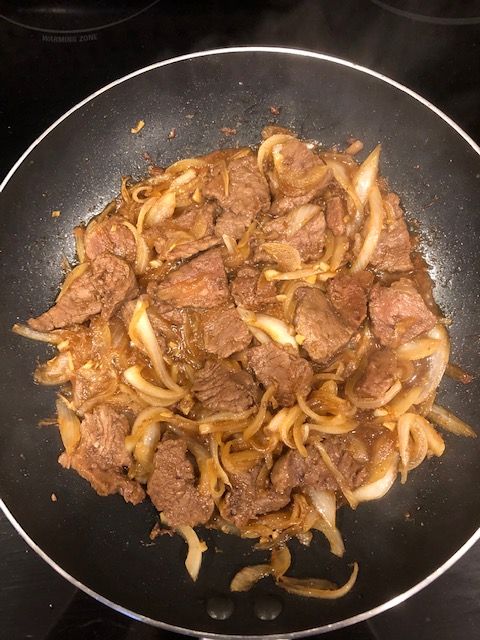 Put the rice, the steaks, the onions on bowls. Pour the sauce on top.