This dish is very popular for children in Japan. It tastes similar to meatloaf. I noticed that "Hamburg" in Japanese is called "Hamburger" in the United States. For Japanese people, "Hamburg" means this dish. "Hamburger" means a sandwich inside of cooked patties, sliced vegetables and so on, and these are normally placed between a sliced bun.
For the Hamburg, the key is the Hamburg sauce. The sauce makes a lot different from any other dishes. You can add cheese on top as well.
Ingredients (For 2 plates):
200g (a half pound) of ground beef
1 onion
3 tablespoons of Panko (breadcrumbs)
1 table spoon of milk
2 x 1 teaspoon of vegetable oil
1 teaspoon of salt & pepper
2 eggs
a half can of sliced mushrooms (113g, 4oz)
a few small pieces of boiled broccoli (If you like, for decoration)
2 tablespoons of ketchup
1 tablespoon of butter
2 tablespoons of Worcestershire sauce
2 tablespoons of sugar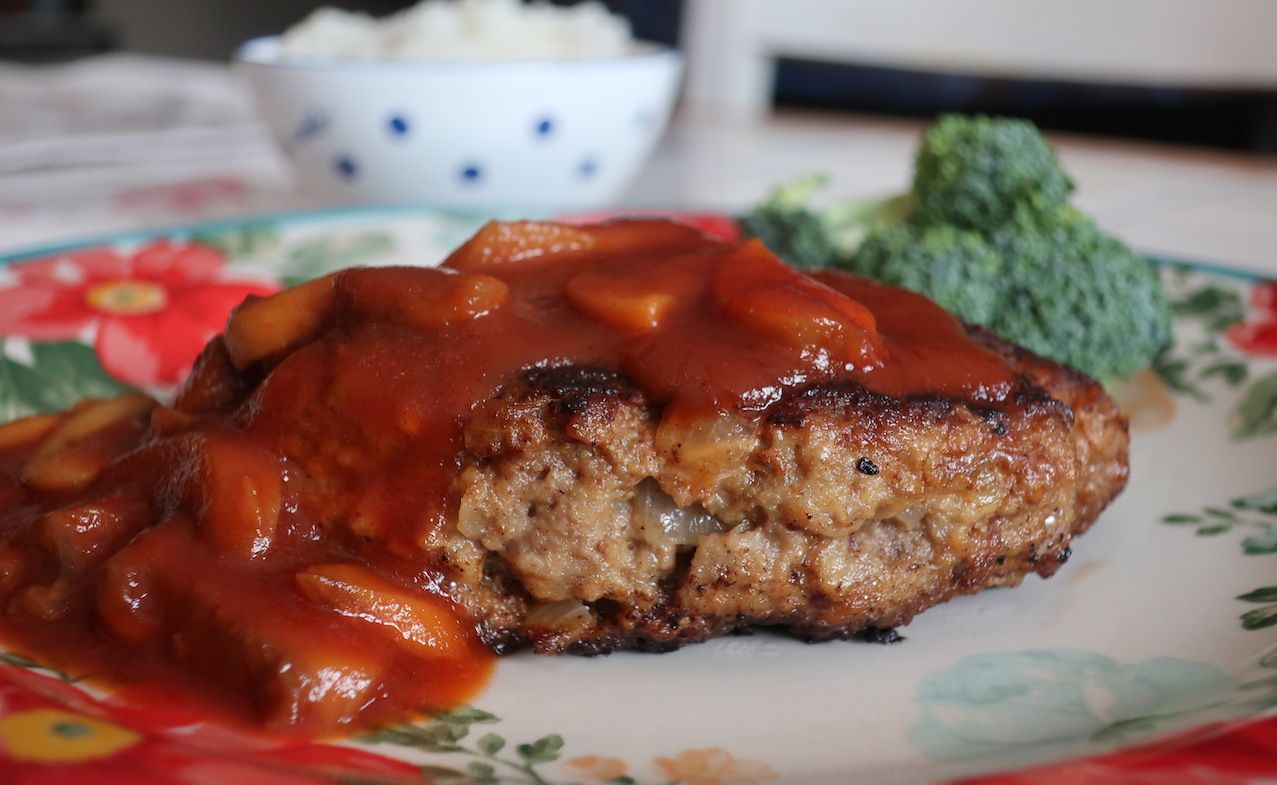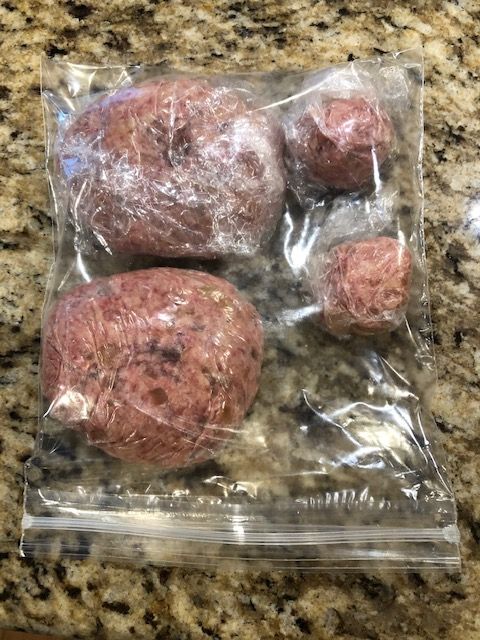 Here is how to make it at home. Cooking time is about 40 - 45 minutes.
Mince an onion. Heat vegetable oil in a frying pan with medium heat. Stir the onion until it's slightly brown. Remove from heat and put it in a big bowl. Clean the frying pan.
Add ground beef in the bowl, mix up with the onion. Add eggs, breadcrumbs and milk. Mix these up very well with hands (Please put disposable plastics gloves on hands). Add salt & pepper.
Make about 7.5 cm (3 inches) width, 10cm (4 inches) length, 2.5cm (an inch) thickness of oval shapes as patties and indent the center of each one with a finger to heat entire patties evenly. This process makes Hamburg very juicy and prevent from clacking.
Preheat another vegetable oil in a frying pan with medium heat. Put Hamburg into the frying pan, cover a lid and simmer about 5-7 minutes or until the top becomes dry.
Flip over and simmer with the lid about 5-7 more minutes or until meat is fully cooked.
Meanwhile, heat ketchup, butter, Worcestershire sauce and sugar in a small pot with medium heat. Add mushrooms into it. Stir these thoroughly for about 5 minutes. Remove from heat.
Put Hamburg into plates and pour the sauce on top. Decorate the boiled broccoli on the side (If you like).