This dish contains a lot of summer vegetables and fruits. I harvested a lot of cherry tomatoes from my garden this summer. This dish has a sweet tomato flavor. It is good to eat it in summer when eggplants and cherry tomatoes are very fresh. I noticed that shapes of the eggplants between in the U.S.A. and in Japan are very different. A regular eggplant in the U.S.A. is usually round and large. Japanese eggplant is normally, long and thin. Japanese eggplant is sweeter than the regular eggplant. The tastes of both eggplants are great though.
Ingredients (2 plates):
1/4 eggplant (I used a regular eggplant. If you used a Japanese eggplant, you would need one entire Japanese eggplant.)
10 cherry tomatoes
1 big sausage
1 tablespoon of *soy sauce
1 tablespoon of sugar
3 tablespoons of ketchup
1 teaspoon of *Hondashi
1 tablespoon of parmesan cheese
1 tablespoon of olive oil
*Hondashi is bonito soup stock powders. -> See picture A.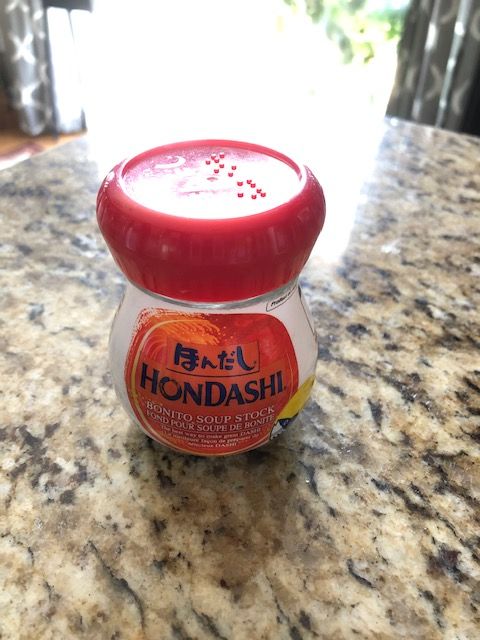 Here is how to make it at home. Cooking time is about 20 - 30 minutes.
Cut eggplants and a sausage into bite size chunks and cut cherry tomatoes into half.
Put *soy sauce, sugar, ketchup, and *Hondashi into a small bowl and mix up thoroughly. -> See picture B.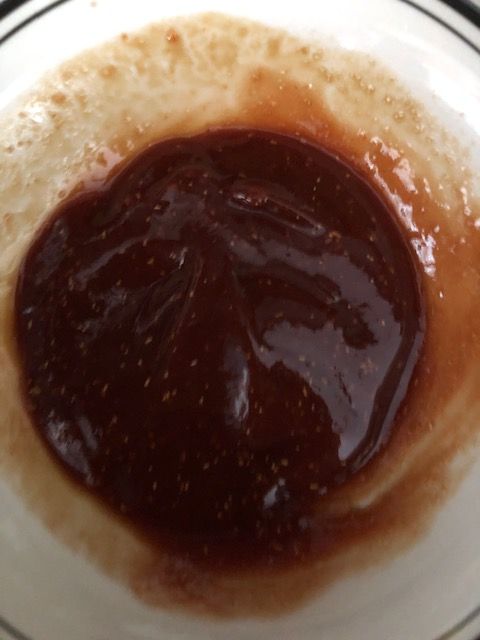 Preheat the olive oil in a frying pan with medium heat. Add eggplants and stir until eggplants are slightly brown. Add cherry tomatoes and sausages and stir until eggplants are soft. -> See picture C.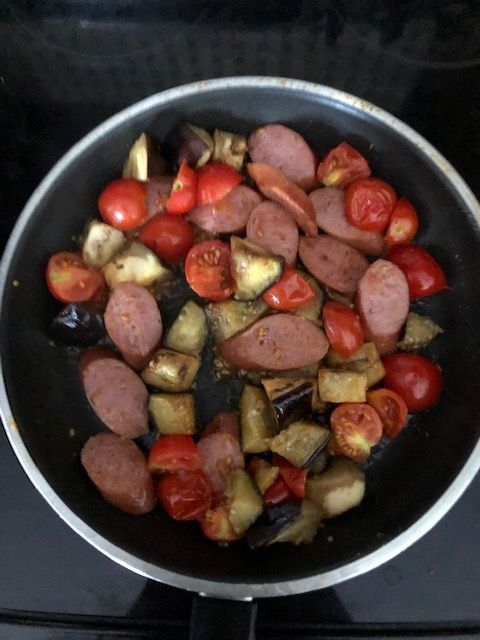 Add the sauce from step 2. into the frying pan and stir for about 10 minutes. -> See picture D.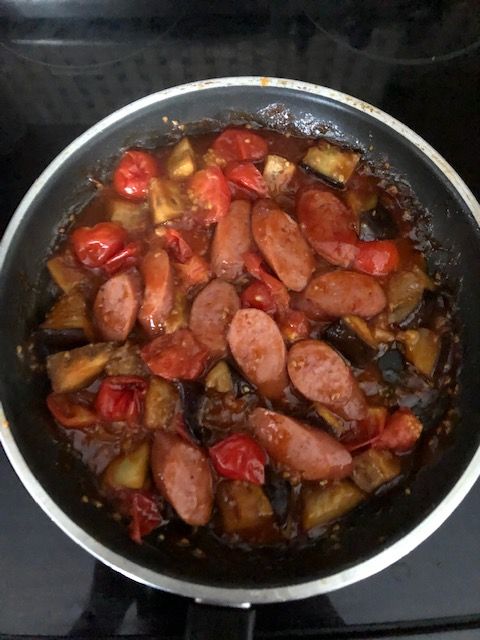 Add parmesan cheese and stir for 2 minutes. -> See picture E.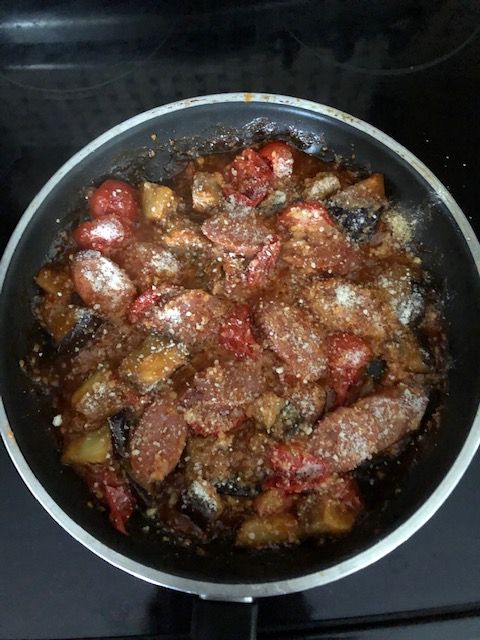 Remove from heat, put it on the plate and sprinkle more parmesan cheese on top (If you like).