Kimchi is a traditional Korean dish which is made by salted and fermented vegetables such as Napa cabbage and radish. But it is very popular in Japan.
It has spicy and sour flavor. I will introduce an easy and unique Kimchi soup with tofu and cabbage instead of Napa cabbage.
Ingredients (2 bowls):
120g (0.3 LBS) of pork shoulder
1 onion
1/4 of cabbage
a half package (200g, 7oz) of tofu
4 dried shiitake mushrooms
1 green onion
1 teaspoon of sesame oil
2 cubes of *Kimchi soup stock
360ml (12floz) of water
rice for 2 people (if you like)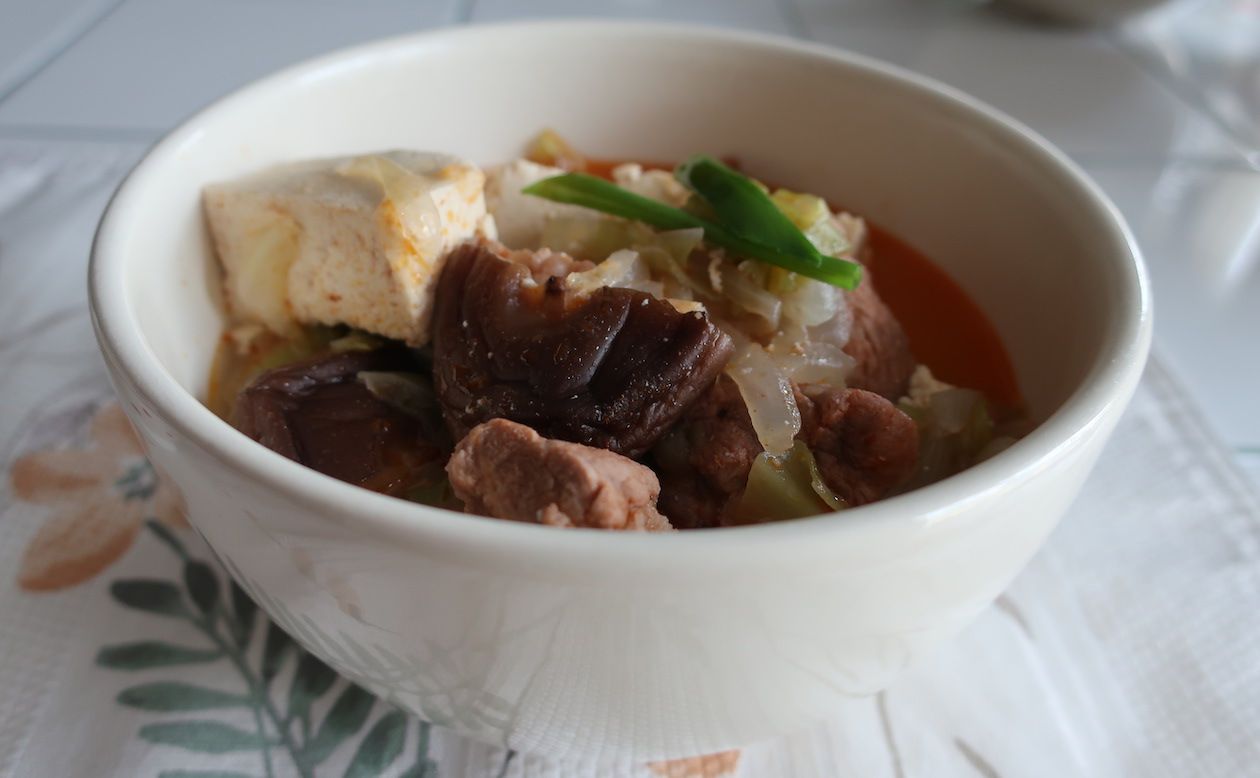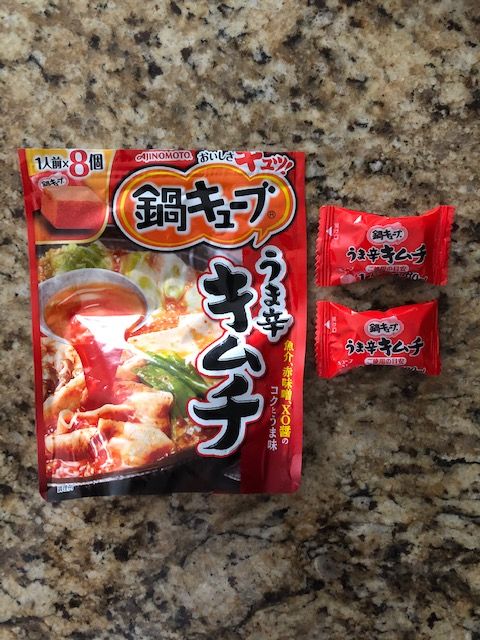 Here is how to make it at home. Cooking time is about 20- 30 minutes.
Cook the rice. Soak the dried shiitake mushrooms in a cup with warm water for about 10 minutes or until the shiitake is soft.
Cut the pork shoulder into bite size chunks and the tofu into 2.5 cm (1inch) width, 5cm (2 inches) length, 2.5 cm (1inch) thickness. Slice the onion and cabbage. Chop the green onion into 5cm (2 inches) length. Cut each soft shiitake into half size chunks.
Preheat the water and the *Kimchi soup stock in a pot with medium heat. Bring to boil. Add the pork shoulder first, then cabbage and onions. Simmer with a lid about 10 minutes or until the pork shoulder is soft.
Add the shiitake, the tofu, the green onion, sesame oil into the pot and simmer about 3 minutes.
Pour the soup into a bowl and the rice into a rice bowl.