Originally, this dish is from China, but it is also a popular dish in Japan.
The Japanese version can be mild and not so spicy compared to the Chinese one.
The more you eat Mabo tofu, the more you would like to eat rice with it. You can choose mild, medium and hot Mabo tofu sauce. You can also add hot sauce by yourself.
Ingredients (2 -3 plates):
1 package of tofu (397g, 14oz)
200g (a half pound) of ground beef
1 green onion
1 tablespoon of sesame oil or vegetable oil
1 package of *Mabo tofu sauce -> See picture A .
rice (if you like)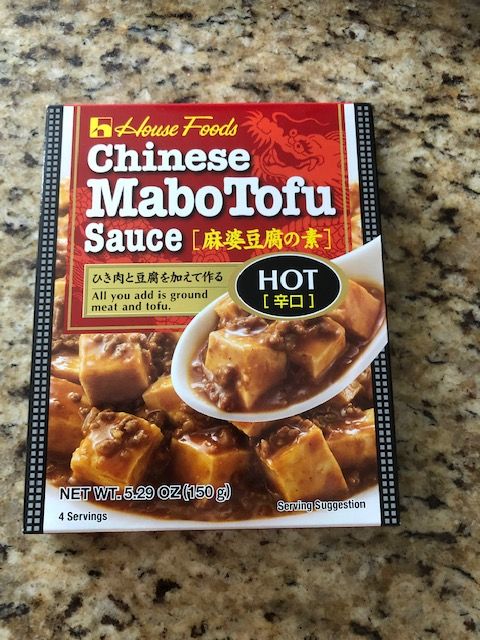 Here is how to make it at home. Cooking time is about 10 – 15 minutes.
Cut the tofu into bite size cubes and the green onions into small pieces.
Heat oil in a skillet or a frying pan with medium heat. Add the ground beef and stir it until the ground beef is fully cooked. Remove from heat.
Add the Mabo tofu sauce, heat with medium heat, and simmer until it started boiling again.
Add the tofu, stir it gently, and simmer about 5 minutes. Remove from heat.
Pour Mabo tofu onto a plate and sprinkle the green onions on top.