Minced pork is popular in Japan. One of the reasons why Japanese people use the minced pork a lot is that it is cheaper than minced beef in Japan. Minced pork patty matches very well with cabbage and tomato sauce. It's good to eat it when outside is cold in Winter. Your body will be warmed up after you eat this stew.
Ingredients (For 2 - 3 plates):
200g (0.5 LBS) minced pork
1/2 onion
1 tablespoon of *Katakuriko
1/8 cabbage
1/2 Italian tomato sauce (I used Prego traditional Italian sauce this time)
100ml (3.4 floz) water
1 cube of *Japanese consomme
2 teaspoons of salt & pepper
1 teaspoon of basil flakes
1 teaspoon of parmesan cheese
*Katakuriko is a potato starch. -> See picture A.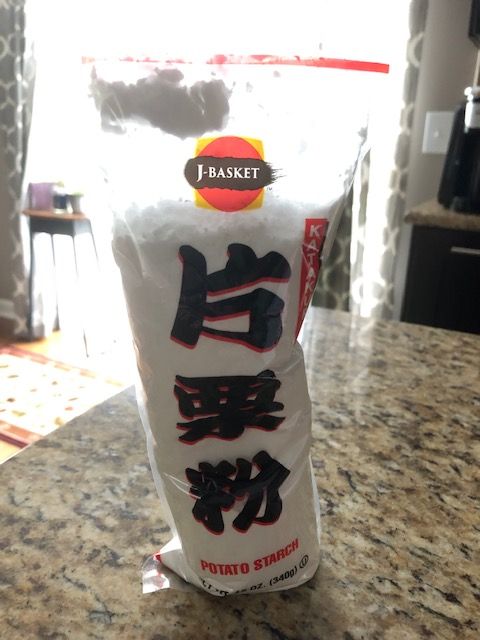 *Japanese consomme is made of vegetable extract, beef extract, chicken extract, yeast extract, soy sauce, salt, sugar and so on. It is similar to vegetable, chicken and beef stock. -> See picture B.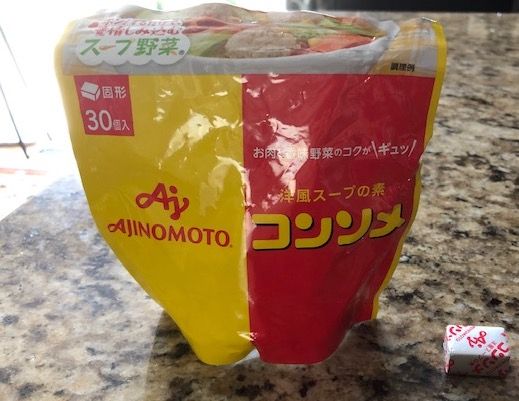 Here is how to make it at home. Cooking time is about 25 - 35 minutes.
Preheat tomato sauce, water and Japanese consommé in a frying pan with medium heat. Mix and bring to a boil. -> See picture C.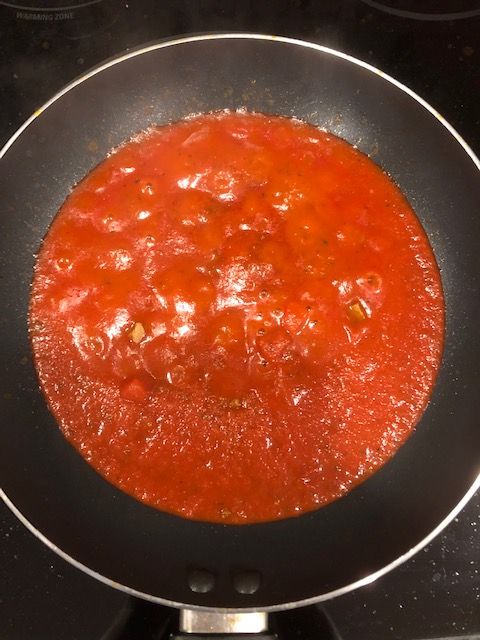 Meanwhile, mince an onion and put it in a microwave for about 1 minute. Put minced pork, onion, and *Katakuriko in a large bowl. Mix thoroughly by hand. Cut cabbage leaves into bite size chunks. -> See picture D and E.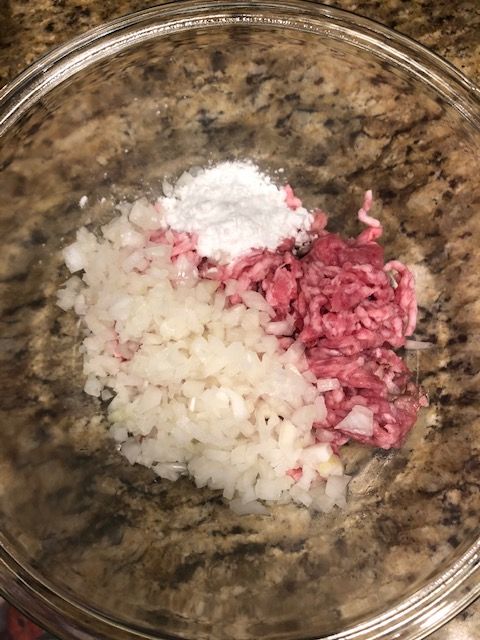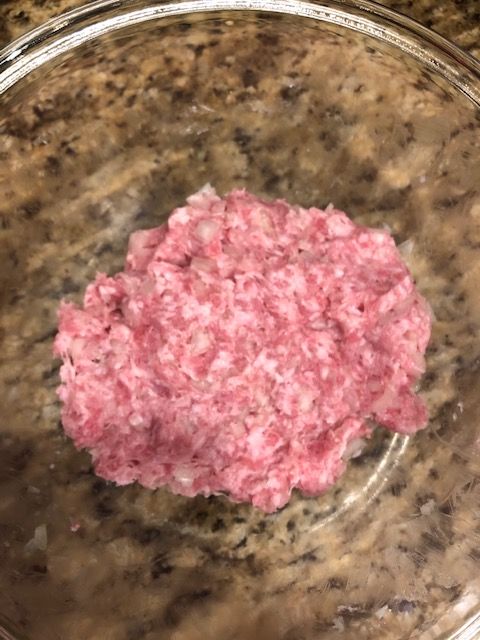 Make about 6.4cm (2.5 inches) width, 7.6cm (3 inches) length, 2.5cm (an inch) thickness of oval shapes as pork patties as shown in the picture. ->See picture F.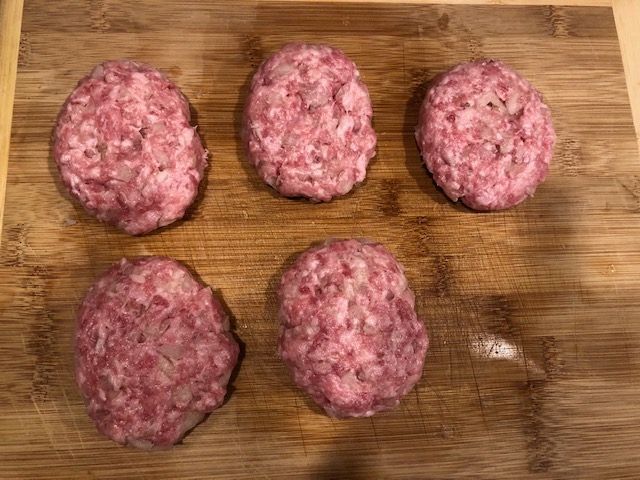 After tomato sauce from step 1. is boiled, add pork patties into the sauce, sprinkle salt & pepper and simmer for about 10 minutes or until patties are a half cooked. -> See picture G and H.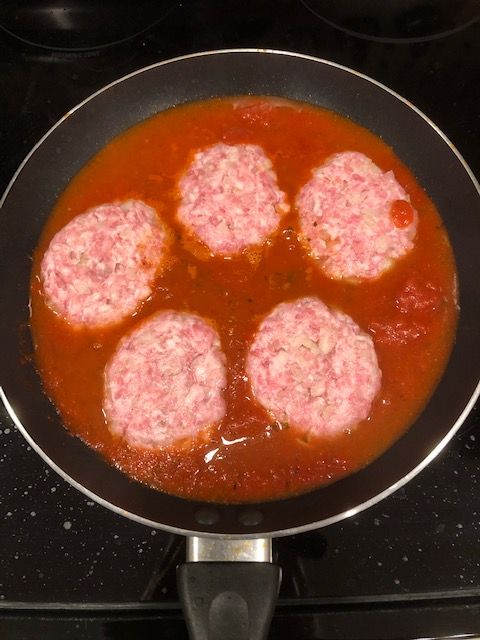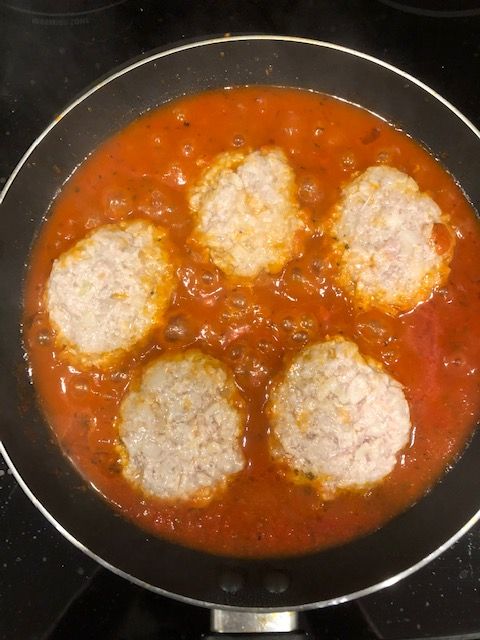 Add cabbage into the frying pan and simmer another 5 minutes or until pork patties are fully cooked. Mix occasionally. Remove from heat. -> See picture I and J.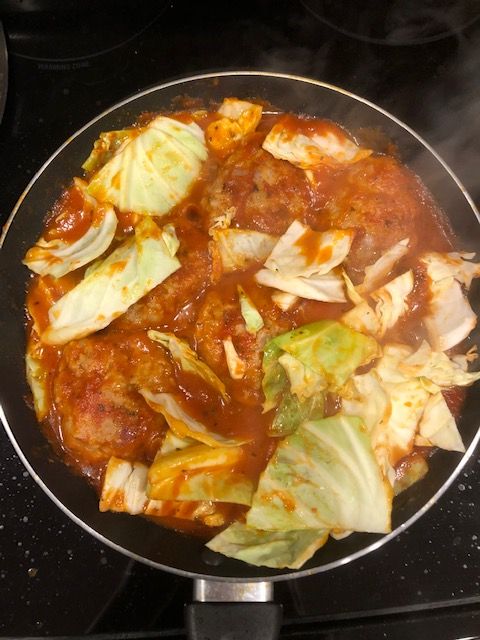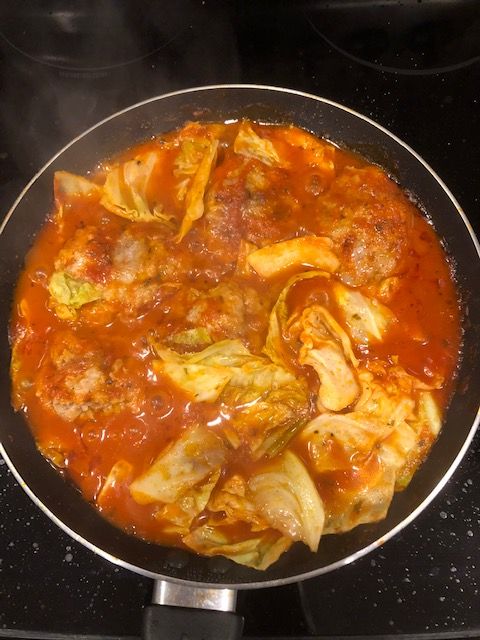 Pour minced pork tomato stew on the deep bowl or deep dish or soup bowl, and sprinkle basil flakes and parmesan cheese on top.