"Tonjiru" is a kind of miso soup which is very famous in Japan. "Ton" means "pig" and/or "pork" in Japanese. "Jiru (Shiru)" means "soup" in Japanese. My mother often made this soup when I was in Japan. Each region and/or family has different recipes and ingredients. It has a thick taste and smell is very good. It is good to eat with cooked rice.
My husband said that "Tonjiru" tastes like a miso ramen soup. If you would prefer a thick soup, please try cooking this "Tonjiru"!
Ingredients (3-4 small bowls):
200g (0.4lbs) thin pork
1 burdock root
1 carrot
1 onion
1 clove garlic
1 teaspoon grated ginger
1 small green onion
2 x 1 teaspoons *sesame oil
1000 ml (33floz or 4 US cups) water
1 teaspoon *Hondashi
1 tablespoon soy sauce
1 tablespoon *Sake
2 - 2.5 tablespoons *Miso paste
1/2 teaspoon *Shichimi Togarashi (as you like)
Cooked rice (If you like)

-> See picture A, B, C, and D.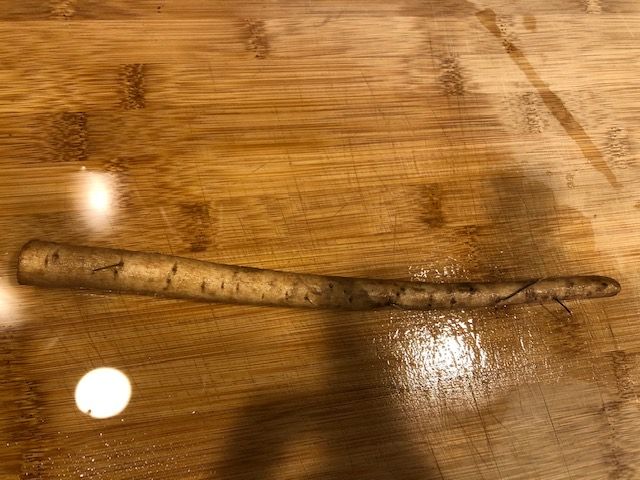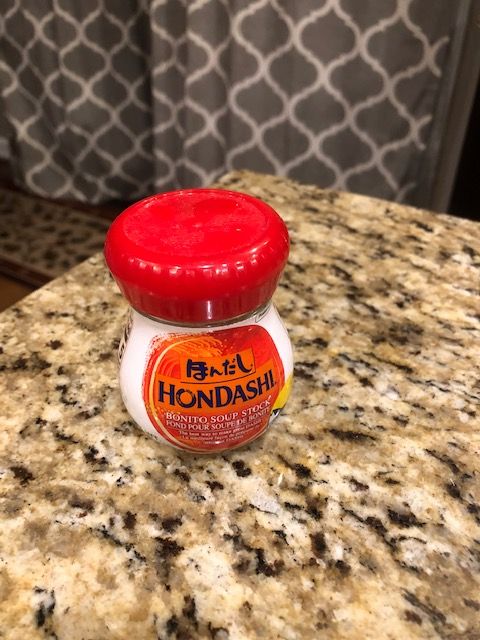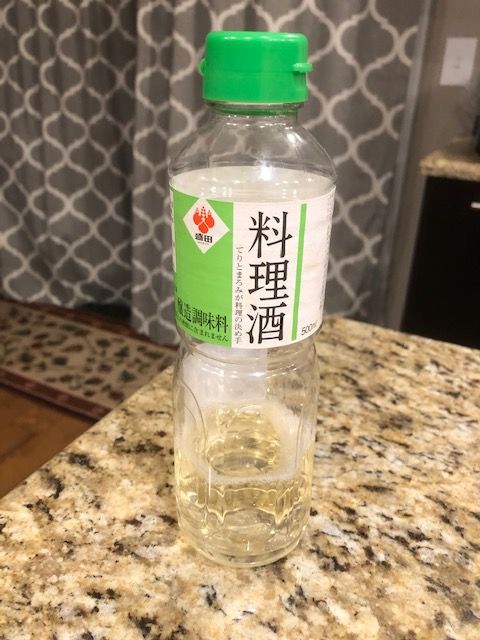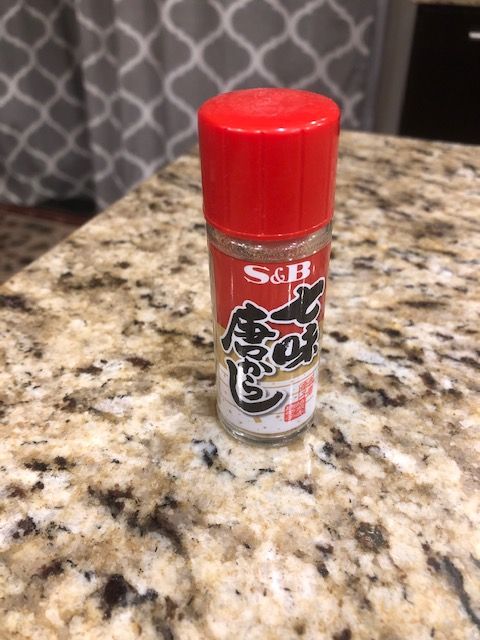 Here is how to make it at home. Cooking time is about 20 - 30 minutes.
Cut pork into bite size and thinly. Peel and cut the burdock root into small pieces diagonally as shown in the picture. Cut the carrot into half moon shapes and thinly. Slice onion. -> See picture E.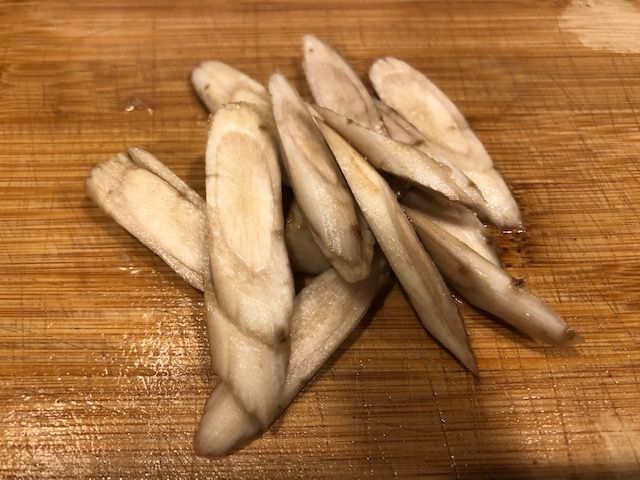 2. Preheat sesame oil in a small or medium size pot. Add the burdock root and stir for 1-2 minutes. -> See picture F.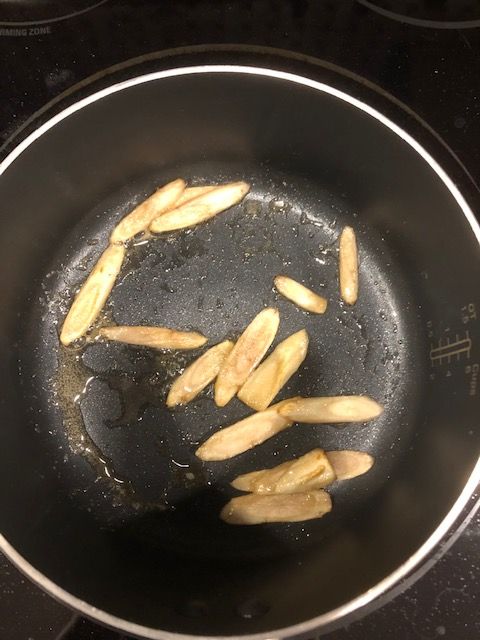 3. Add the pork, grated garlic and ginger into the pot and stir until pork is cooked.  -> See picture G.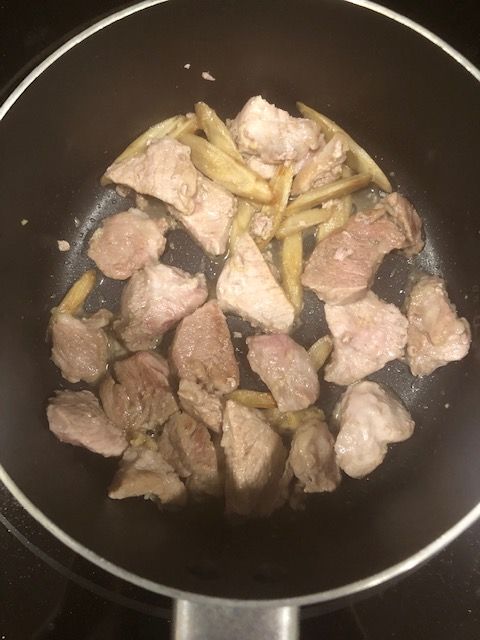 4. Add the carrot and the onion into the pot and stir for 1-2 minutes. -> See picture H.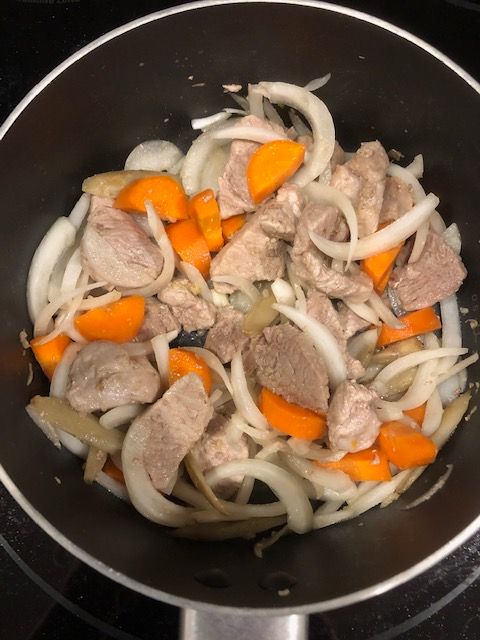 5. Add water into the pot and simmer with a lid for 15 minutes. Skim the scum off occasionally. -> See picture I & J.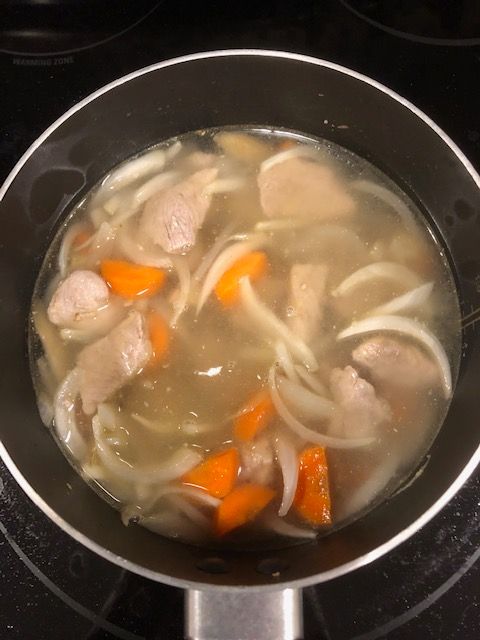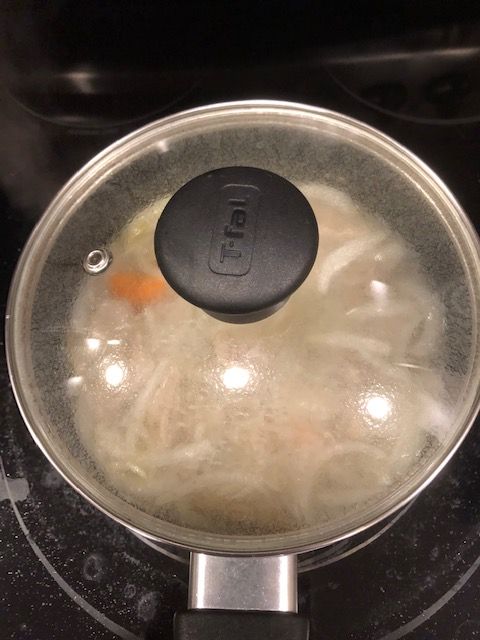 6. Add *Hondashi, soy sauce and *Sake into the pot and simmer for 1-2 minutes. -> See picture K.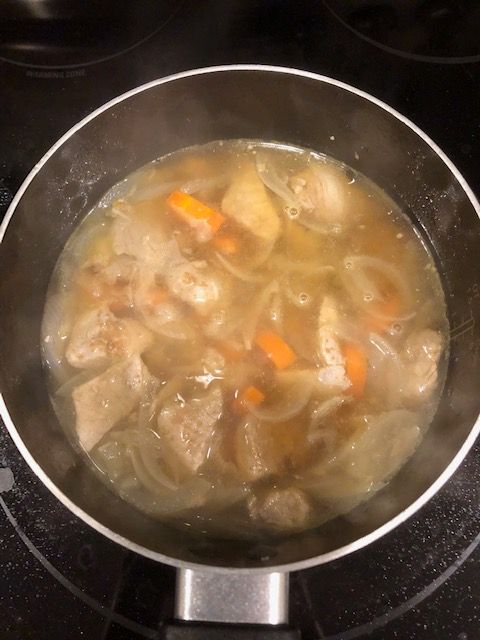 7. Remove from heat. Add *Miso paste using a small strainer and chopsticks. -> See picture L.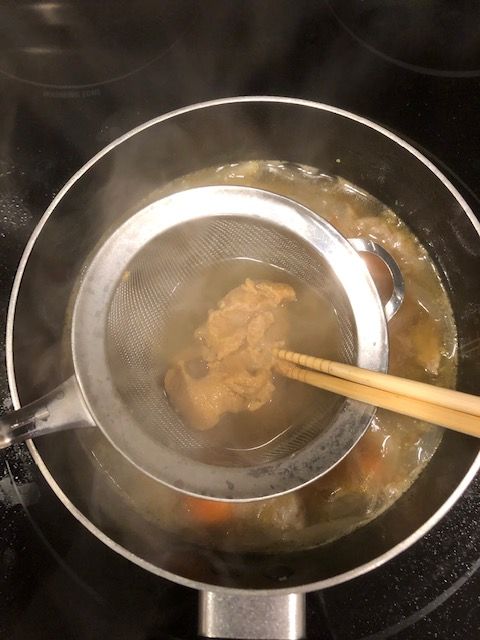 8. Reheat it with low heat for 1-2 minutes. Add sesame oil, mix and remove from heat. -> See picture M.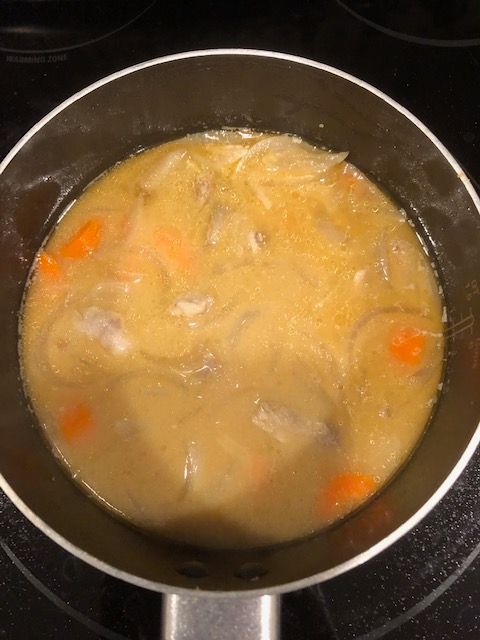 9. Pour "Tonjiru" into bowls. Add green onions and sprinkle *Shichimi Togarashi" on top. Serve with cooked rice, if you like.