Gratin is very popular to eat especially in Winter in Japan and is similar to casserole. We have a variety of gratin in Japan such as potato gratin (Please see my other article), bread gratin, macaroni gratin, chicken gratin, pumpkin gratin and so on. You can use a lot of ingredients which you have in your refrigerator. I will introduce Bacon Vegetable Bread Gratin to cook at home easily. Enjoy eating this delicious gratin with your family and/or friends!
Ingredients (3 - 4 plates):
4 sliced long bacon (about 113g, 4oz)
4 sliced bread
1 small can of sliced mushrooms (113g, 4oz)
1 onion
1 US cup of small broccoli and small carrots
400ml (13.5 fl oz) heavy cream
1 tablespoon of butter
2 cubes of *Japanese consomme
1 tablespoon flour
1 teaspoon salt & pepper
1 US cup of shredded cheese (I used shredded cheddar cheese)
Spray butter or 1 tablespoon melted butter
*Japanese consomme is made of vegetable extract, beef extract, chicken extract, yeast extract, soy sauce, salt, sugar and so on. It is similar to vegetable, chicken and beef stock. -> See picture A.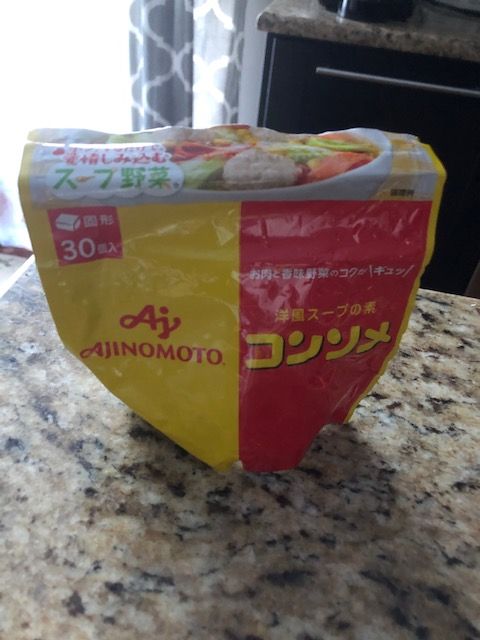 Here is how to make it at home. Cooking time is about 50 minutes - 1 hour.
Slice an onion. Cut bacon into bite size chunks. Break apart broccoli and make small broccoli chunks. Preheat an oven to 180℃ (356°F).
Preheat butter in a large frying pan with medium heat. -> See picture B.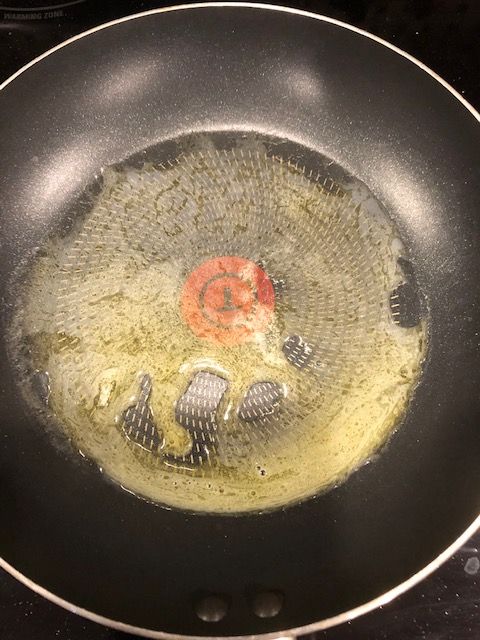 3. Add the onion and stir for 1-2 minutes. -> See picture C.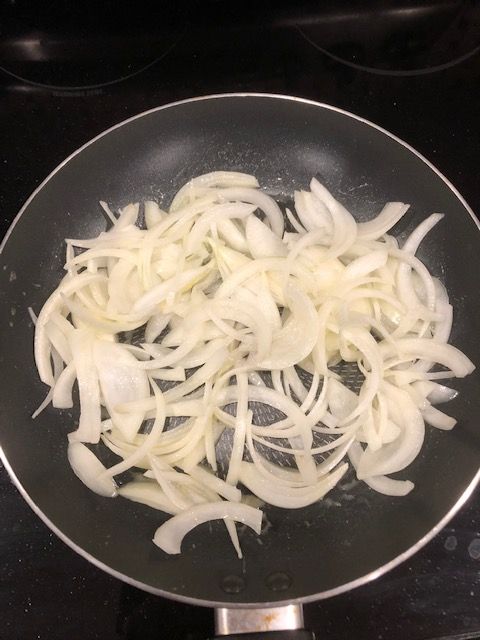 4. Add broccoli and carrots, and stir for 1-2 minutes. -> See picture D.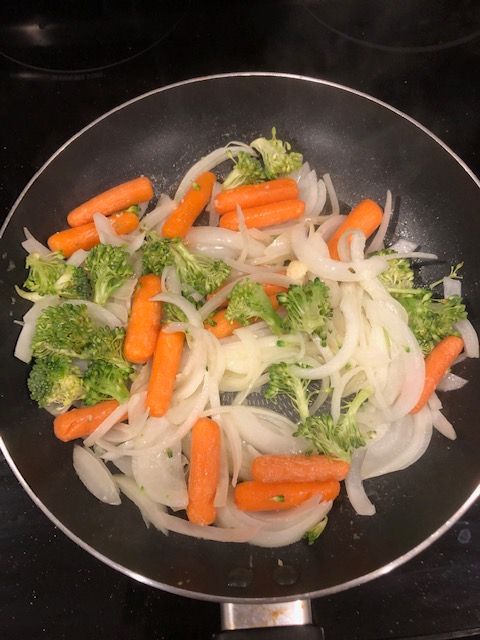 5. Add bacon and stir for 1-2 minutes. -> See picture E.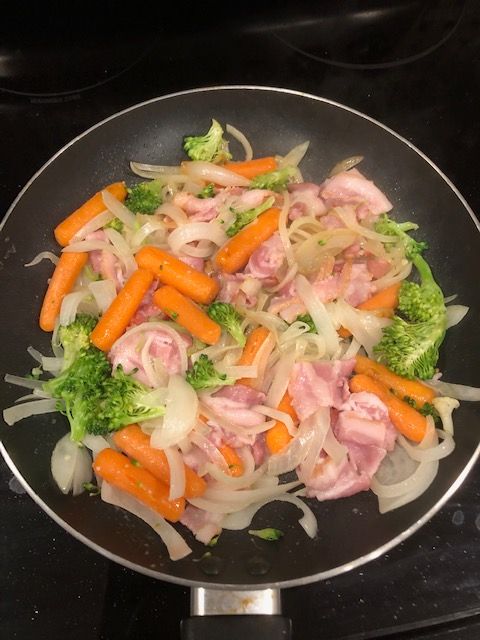 6. Simmer with lid for 3-5 minutes or until carrots are a little soft. -> See picture F.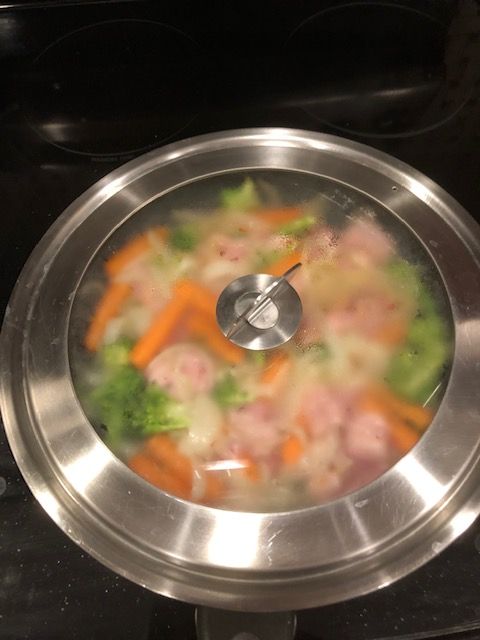 7. Meanwhile, cut 4 sliced bread into 6 pieces at once as shown in the picture. (Total bread is 24 small pieces.) -> See picture G.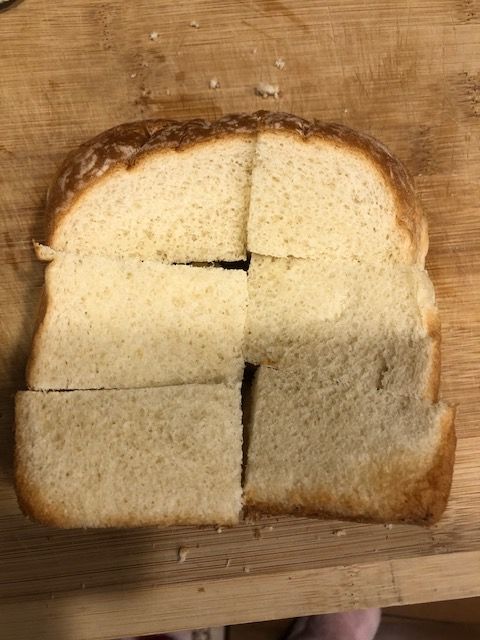 8. Spray butter or put melted butter on a glass tray and put bread into the glass tray as shown in the picture. Set it aside. -> See picture H.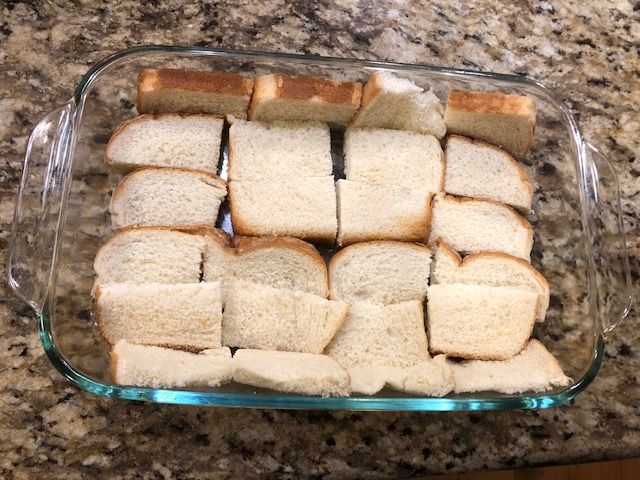 9. After carrots become a little soft from step 6., remove the lid and add heavy cream. Mix thoroughly. -> See picture I.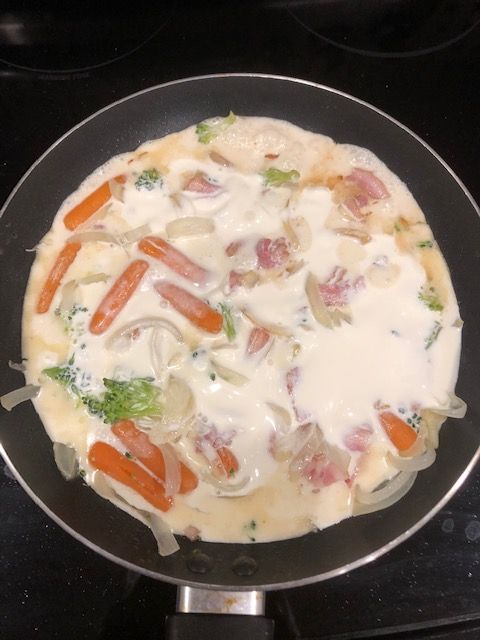 10. Add mushrooms and stir for 1-2 minutes. Bring to a boil. -> See picture J.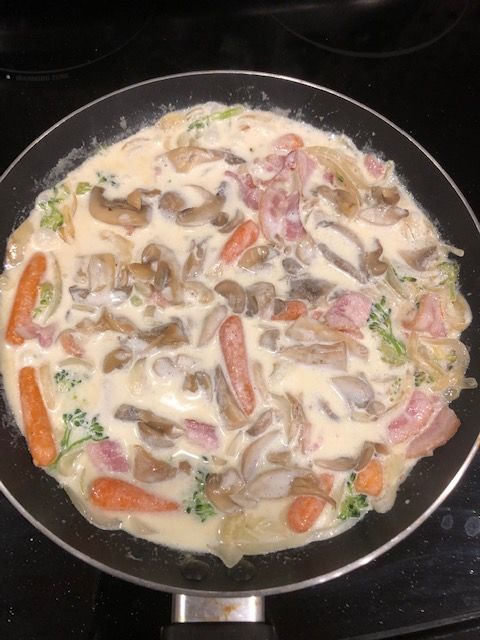 11. Add break apart *Japanese consomme and salt & pepper. Mix thoroughly. -> See picture K.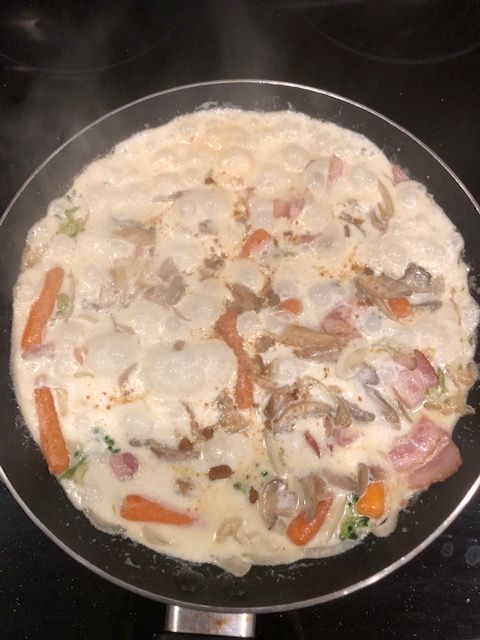 12. Add flour and mix thoroughly. Stir for 1-2 minutes or until flour dissolves. -> See pictures L & M.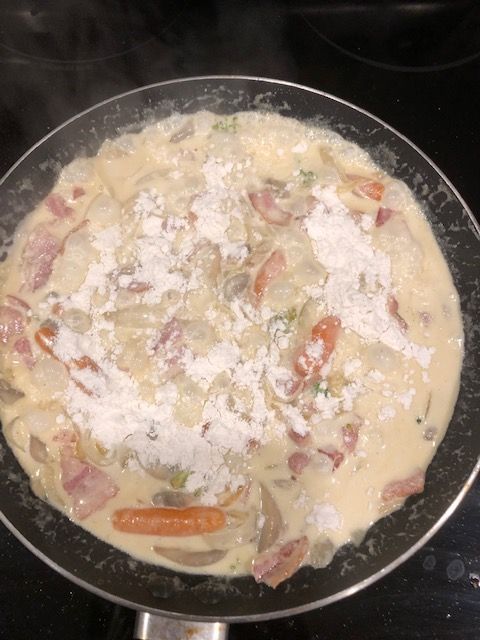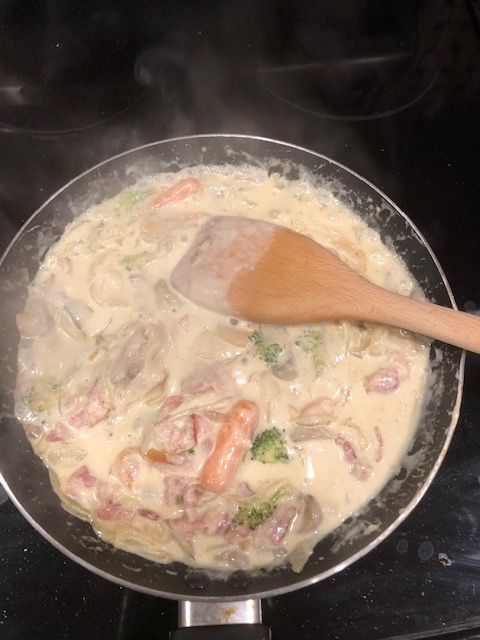 13. Pour the mixture into the glass tray from step 8. -> See picture N.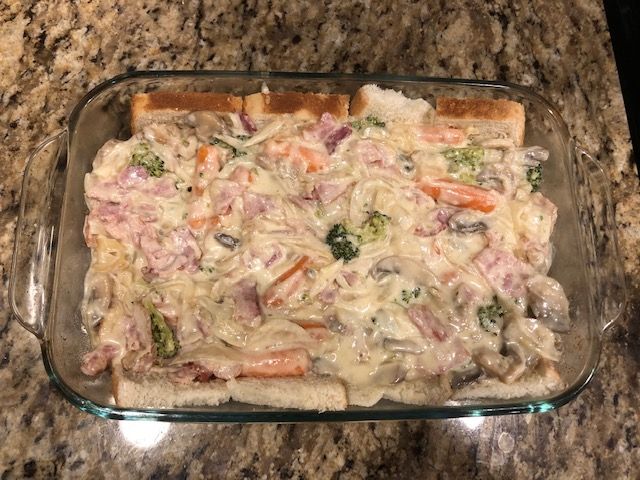 14. Sprinkle the shredded cheese on top. -> See picture O.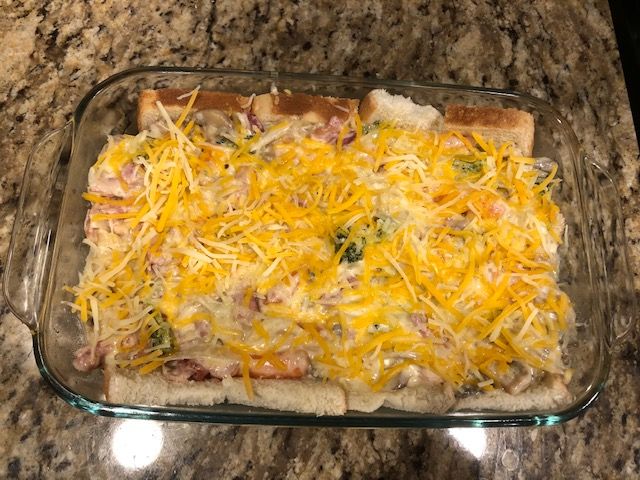 15. After the oven reaches 180℃ (356°F), put it in the oven and bake for about 20 minutes or until the top becomes golden brown. (Please note that cooking time may vary with ovens. Please check your dish and oven occasionally.) -> See picture P.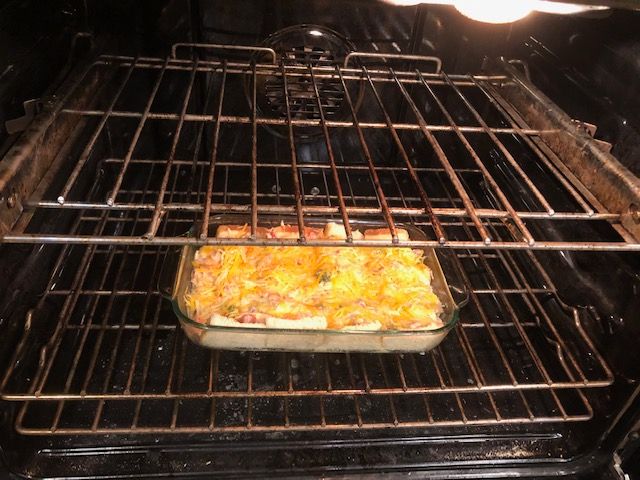 16. Remove from heat and put it on the table with a trivet. Leave it for about 2-3 minutes. (Since it is very hot.) Serve it on plates.