"Chasoba" is a kind of soba noodle, usually made of Matcha green tea, soba powder, bread flour and water. It is a very famous local noodle in Shizuoka prefecture, Japan. Shizuoka prefecture is well known as the capital of green tea in Japan.
You can simply eat Chasoba with only cold or hot noodle soup. However, I will introduce Chasoba noodles with spicy meat and hot noodle soup to enjoy eating the unique noodles at home.
Ingredients (2 bowls):
2 bundles of *Chasoba (green tea) noodles
150ml (5floz) of *Hontsuyu
600ml (20 floz) of water (for noodle soup)
1500ml (50.7 floz) of water (for boiling)
100g (0.2lbs) ground pork
2 x 1 teaspoon *sesame oil
3 tablespoons *Yakiniku no tare (Japanese BBQ sauce)
1/2 teaspoon *Tobanjan (Chili bean paste)
1/2 green onion
1 small sheet of *Nori
1 teaspoon white sesame (as you like)
1 teaspoon *Rayu (Crunchy garlic in a chili oil)
*Nori is an edible seaweed. Japanese people use Nori for Sushi, Onigiri (rice ball), topping of cooked rice and so on.
*Hontsuyu is a soup base for noodles. It is basically fish extract, bonito extract, kelp extract, sugar, salt and mixed with soy sauce.
-> See pictures A, B, C, D, E, F and G.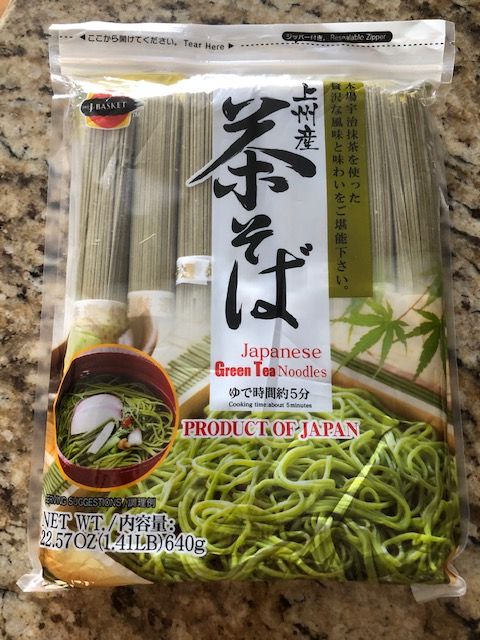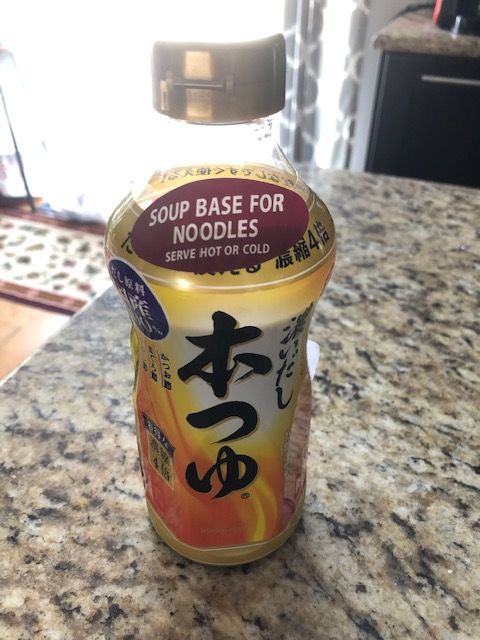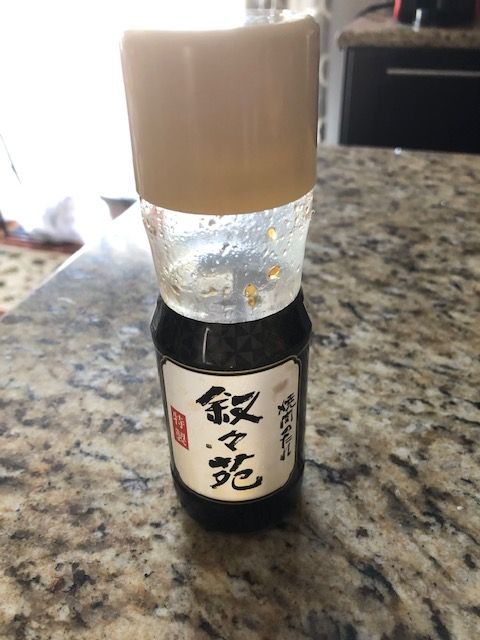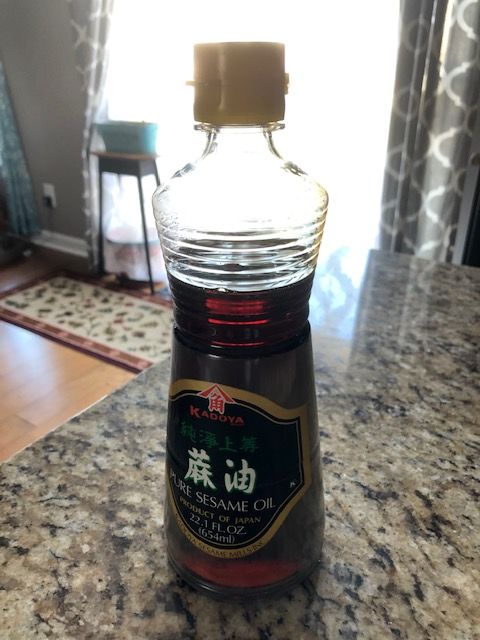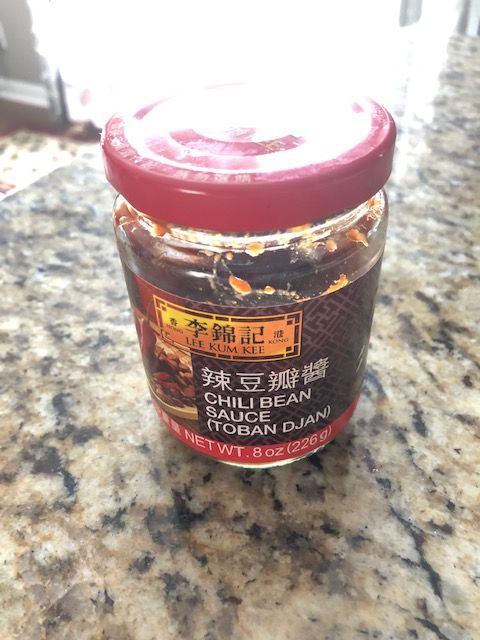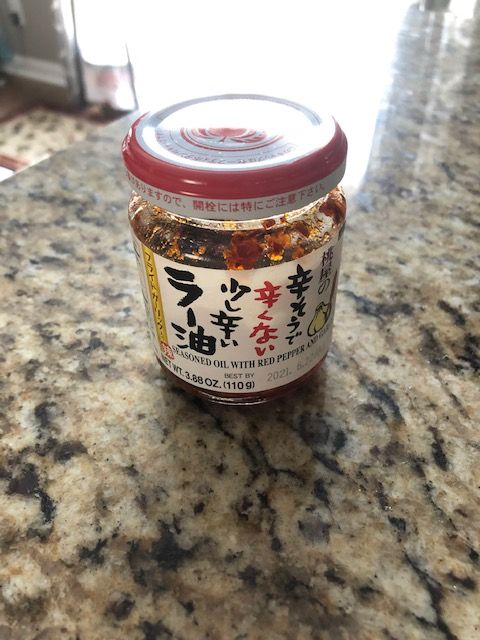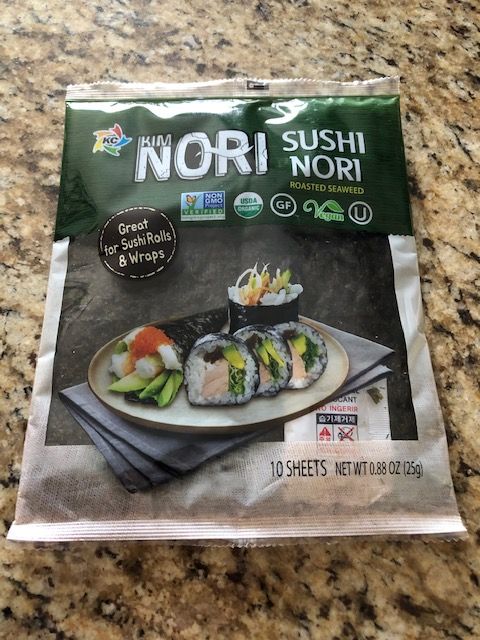 Here is how to make it at home. Cooking time is about 25 - 35 minutes.
Heat 1500ml (50.7 floz) of water in a large pot with medium heat. Bring to a boil.  -> See picture H.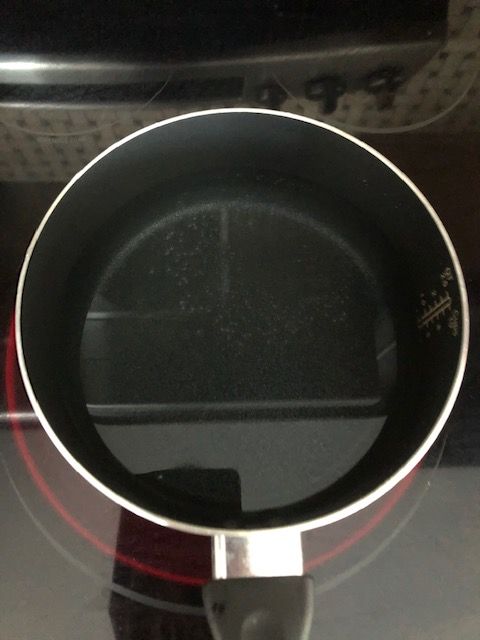 2. Meanwhile, chop green onion into small pieces. Cut *Nori into 4cm (1.6inches) long, 5mm (0.2inches) wide by scissors. Set aside.
3. Preheat a sesame oil in a frying pan with medium heat. Add the ground pork and stir until the pork is fully cooked. Add *Yakiniku no tare & *Tobanjan,  and stir for about 1-2 minutes. Remove from heat. -> See pictures I, J, & K.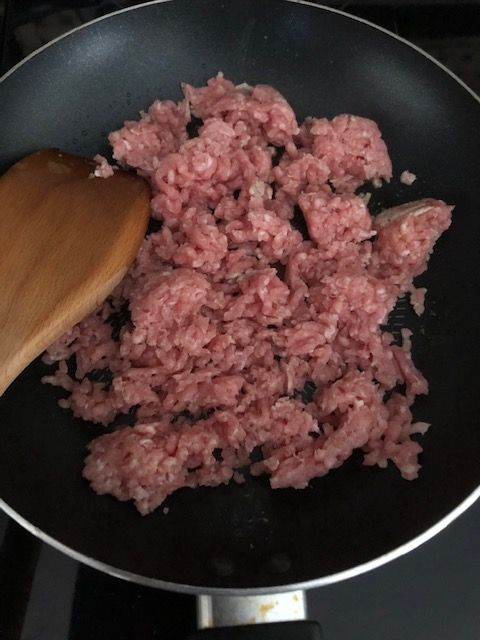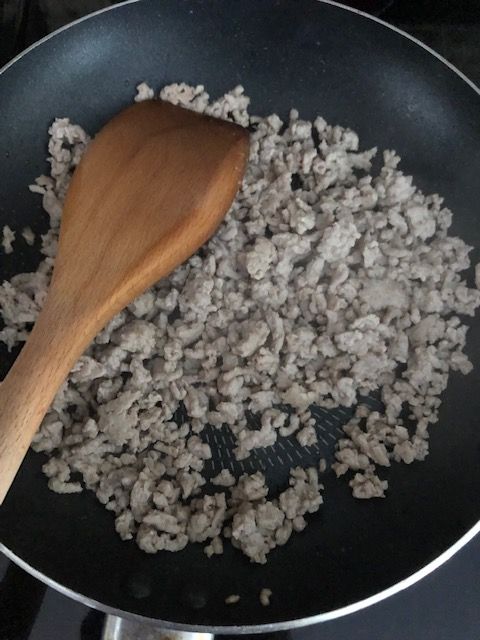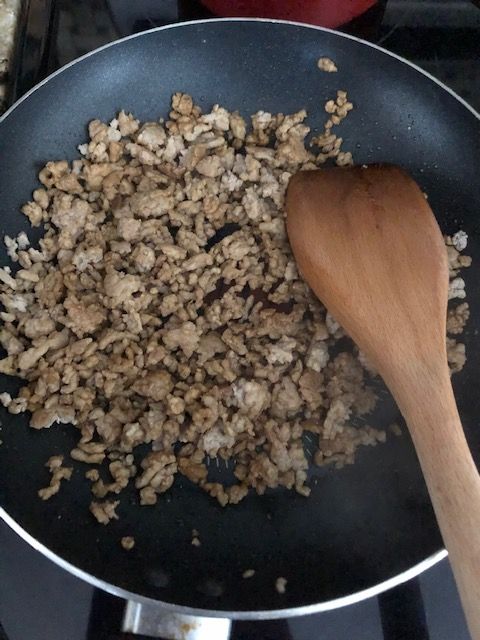 4. Meanwhile, put *Hontsuyu and 600ml (20 floz) of water in a small or medium pot with medium heat. Bring to a boil. Remove from heat. -> See picture L.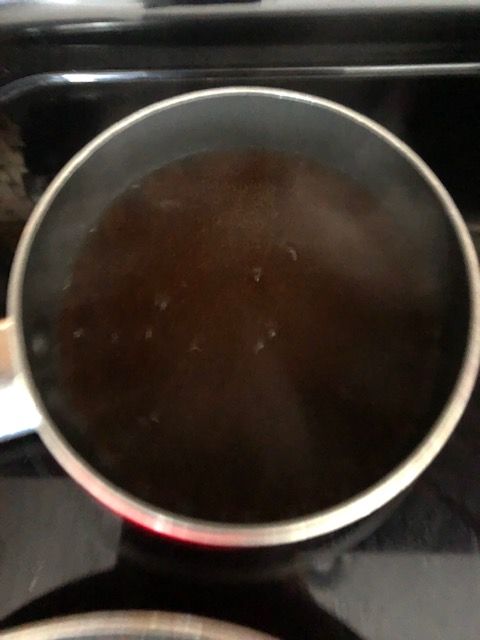 5. Put *Chasoba noodles into the large pot from step 1. and simmer with a lid for 5 minutes. Loosen the noodles with chopsticks occasionally. Remove from heat. -> See pictures M & N.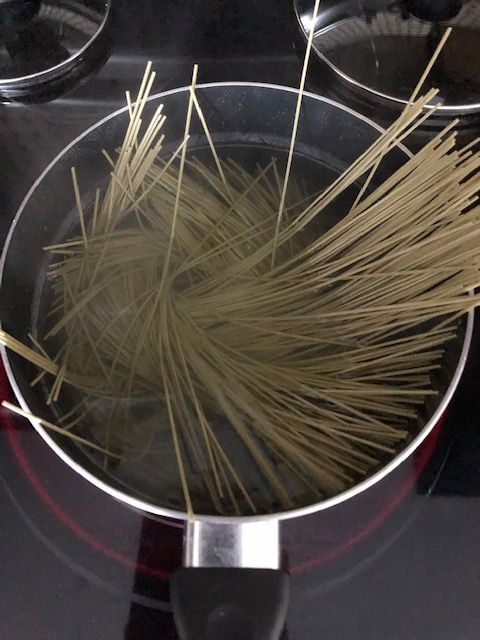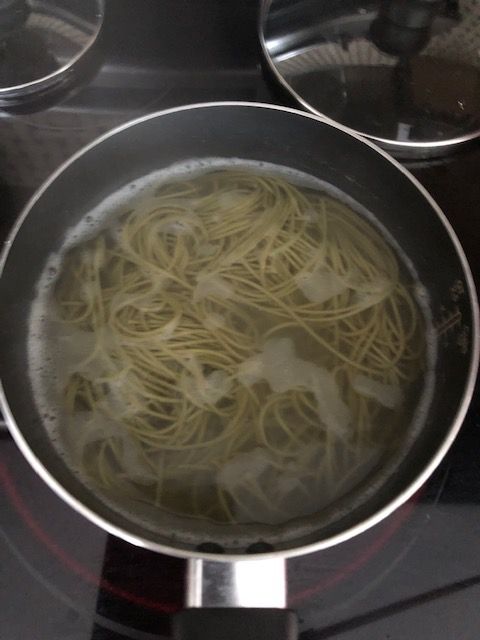 6. Put the noodles in a strainer basket (and bottom is a large bowl) and in cold water for 1 minute or until all noodles are cold to tighten noodles. Right before eating Soba noodles, put Soba noodles into hot water. -> See pictures O & P.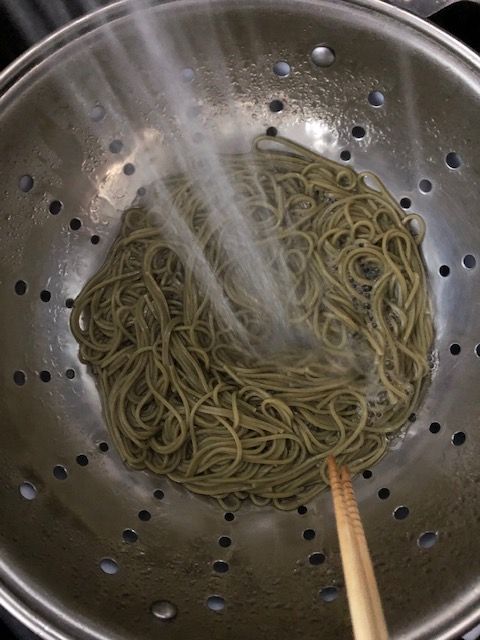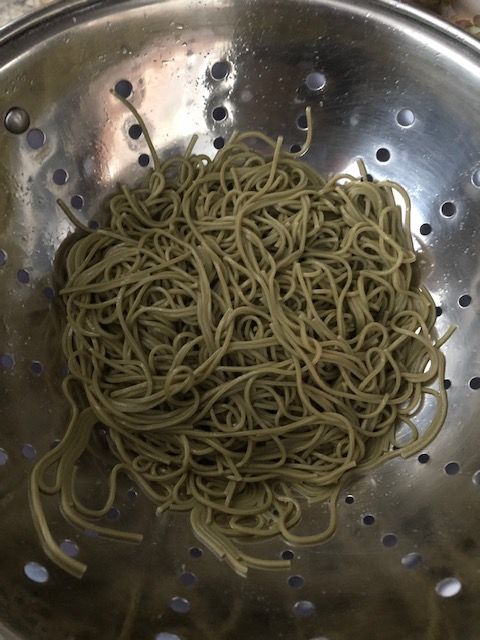 7. Put the Chasoba noodles in bowls and pour hot noodle soup from step 4. over them. Add the pork from step3., add little sesame oil, green onions & *Nori from step2., sprinkle white sesame and put *Rayu on top.