This is one of the authentic street food and noodles in Japan. If you go to outdoor festivals in Japan, you would see a lot of vendors serve Yakisoba. Yakisoba is made by stir-fried vegetables, meat, noodles, sweet and savory sauce. It is super easy to make and good for lunch. I used dried Yakisoba noodles this time, but if you like authentic Yakisoba, it would be better to use fresh / frozen Yakisoba noodles. Dried Yakisoba noodles are good for emergency food.
Ingredients (2 plates):
4 of half size thinly sliced pork or bacon
1/8 cabbage
1 onion
2 dried *Yakisoba noodles with sauce powder
300ml (10floz) of water
1-2 tablespoons of *Japanese vegetable & fruit (Tonkatsu) sauce
1 teaspoon of *Aonoriko
*Japanese vegetable & fruit (Tonkatsu) sauce is made of vegetables and fruits like tomatoes, onions, carrots, apples lemon, prunes and so on. It has sweet and sour flavors.
*Aonoriko is green seaweed flakes.
-> See picture A, B and C.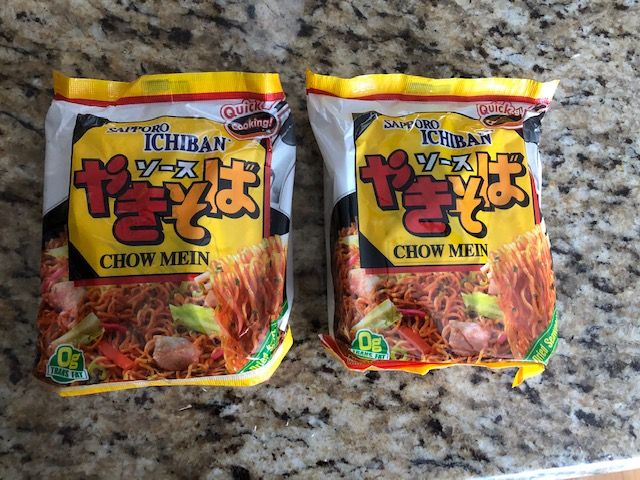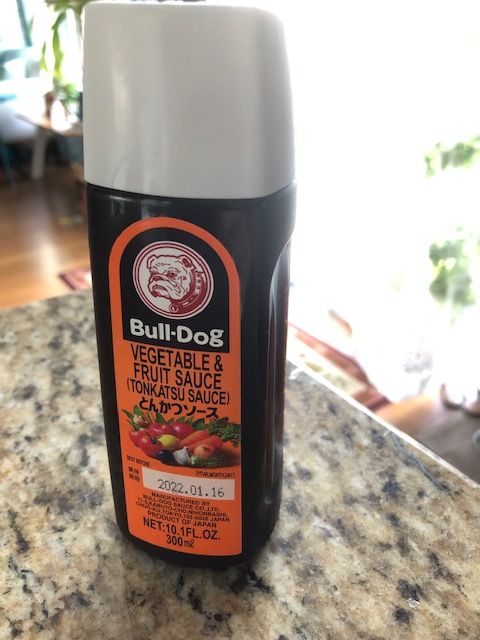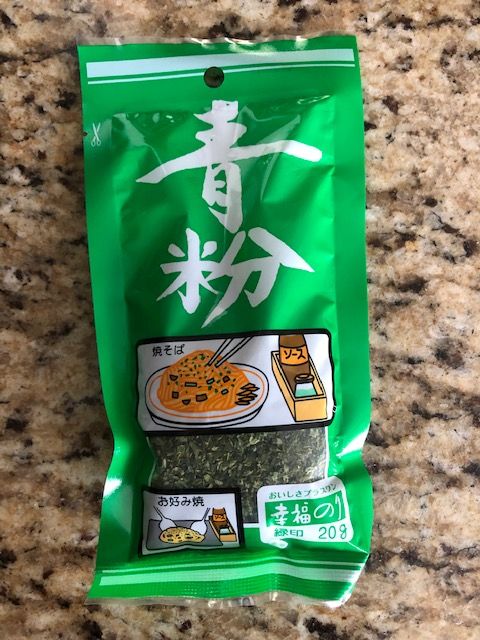 Here is how to make it at home. Cooking time is about 15 - 20 minutes.
Cut meat and cabbage into bite size chunks. Slice onion.
Boil water in a large skillet.
Put dried *Yakisoba noodles in the skillet and simmer for 2 minutes. -> See picture D. Flip over the *Yakisoba noodles and separate the noodles thoroughly by chopsticks. Simmer 5 minutes.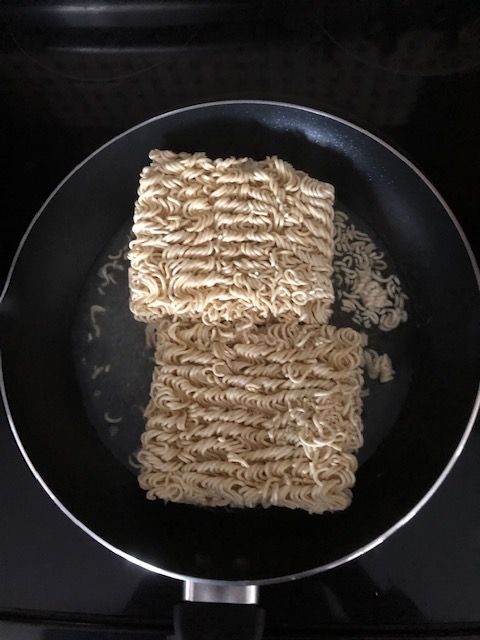 Once the noodles absorb the water, add *Yakisoba sauce powder and mix it up very well. (If water is not enough, add more water and dissolve the sauce powder.)
Add bacon, onion and cabbage. Stir for about 5 minutes. Add *Japanese vegetable & fruit (Tonkatsu) sauce occasionally. -> See picture E.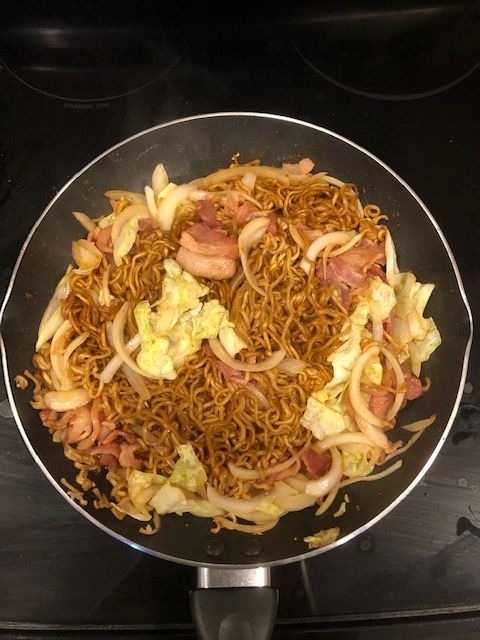 Put 5. in a plate. Sprinkle *Aonoriko on top.
** Please note that I used dried Yakisoba noodles this time. If you use fresh / frozen Yakisoba noodles, a recipe would be different from this recipe. **